Branding Across Platforms
What makes up the components of a successful brand and how do you get there? As the Sr. Manager of Brand Strategy and Execution for Best Friends Animal Society, Kari's primary role is to not only craft the brand and its evolution, but also ensure that the communication remains clear and consistent through all mediums including but not limited to, Print, Broadcast, PR as well as brick and mortar facilities and special events.
Kari will be talking about how to start at the beginning to help craft your brand and keep it consistent. Plus, since she works at an animal welfare nonprofit, expect lots of photos of cute puppies and kittens!
Meet Kari Hartkorn – Create Good Speaker 2018
Senior Manager of Brand Marketing and Strategy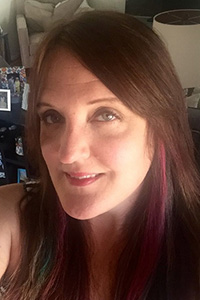 If you believe that you need to love people in order to be as effective for the animals as possible, then you and Kari Hartkorn will get along swimmingly. People are the voice of your brand and to market your brand effectively, you need to have mastered the art of your voice. Kari has spent the last eight years collaborating with her fellow teammates in developing the voice and experience of Best Friends. With past stints in both music and home building, Kari believes you can take learnings from all industries (including for-profit) and use them to make a difference in animals' lives.
Kari currently resides in Gig Harbor, Washington, and shares her home with Barkley, a little fat white fluffy shih-tzu mix who has mastered the art of relaxation and napping.