Keynote: RAICES
Being on the front lines of one of the biggest news stories of 2018 matched with revolutionary fundraising and heartbreaking mission work isn't for the faint of heart. Keynote Speaker Barbara Pena is the  Director of Strategic Partnerships at RAICES in Texas. She will share how a nonprofit organization can weather an overnight success to use their new found funding and national profile to do more for the people they serve. She'll share her organization's success and stumbles with tips that any nonprofit communicator can learn from.
In the summer of 2018, RAICES organization was at the center of Facebook's first large online fundraising success stories. In the heat of the Trump administration's "zero tolerance" immigration policy which has forced more than 2,500 migrant children to be separated from their parents at the US-Mexico border, RAICES received an unexpected email from a couple in the Bay Area, Dave and Charlotte Willner. The tech savvy couple had stared a Facebook fundraising campaign that was taking off faster than expected and they hoped, with any luck, the campaign might even break a million dollars. Over the next week and a half, the Facebook fundraiser went viral generating around $20.5 million plus an additional $5 million in website contributions. This is an incredible windfall of funds was three times RAICES' annual budget and more than 40 times what the nonprofit raised in the entirety of 2017.
Tempering this incredible online success was the heartbreak on the ground. RAICES staff and volunteers were working hard untangle the mess on the border. The new national profile meant making hard decisions like turning down a large donation from a corporation that didn't adhere to their organizational values.
Balancing nonprofit ups and downs of success is at the heart of this presentation. RAICES has had to quickly learn and adjust in a firestorm of success and important mission work. This inspiring keynote will give nonprofit communicators tools to meet controversy and success with confidence and heart.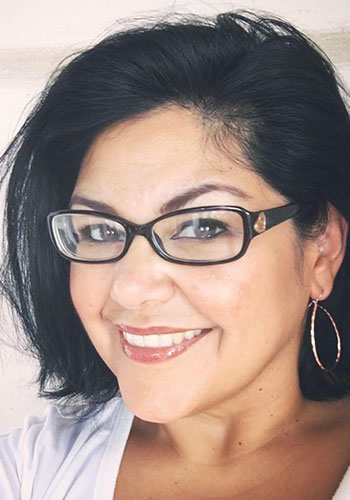 Director of Strategic Partnerships
A graduate of the University of Texas at San Antonio with degrees in English Literature, Humanities