Laurie Ehrlich
Director of Marketing & Communications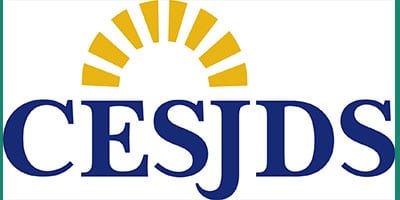 Laurie Ehrlich joined CESJDS in 2014 as its first-ever Director of Marketing & Communications. Her expertise lies in digital strategy, content curation and marketing, and social media. Prior to CESJDS, Laurie spent 12 years in non- and for- profit marketing and communications, including 4 years at the Solar Electric Power Association (SEPA) where she built the organization's social media presence and engagement strategy, and created a system in which to analyze web, email, and social media metrics. Laurie holds a M.B.A. from Fordham's Gabelli School of Business in New York City and a B.S. from the University of Maryland, College Park.
Wednesday, April 28
Panel: Online Activation
The Power of Guest Blogs
Presenter: Laurie Ehrlich
In a cluttered marketplace, an authentic and powerful voice will be the one to break through. An authentic content channel, like a guest blog, will give you a platform to showcase your expertise and talk about that know-how on multiple digital channels.
Takeaways:
The benefits of a blog
Who should write for the blog
How to track progress
How to Create a Simple and Effective Lead Gen Strategy
Presenter: Heidi Gollub
Successful Project Case Study: How a free resource led to national press and growing our parent database by 100% in three months
Takeaways:
How to create free resources to attract a new audience
How to attract a national audience with earned media
How to use Google ads to drive traffic to your resources
Case Study: Our Wave
Presenter: Kyle Linton
Our Wave is a nonprofit that was started in 2018 to create a place for survivors of sexual violence to safely and anonymously share their stories. After two years in operation, we have reached over 100,000 survivors through the tools and educational content that we have developed. Through this event, I hope to share some of the ways that we assembled a diverse team of individuals and created a large amount of impact with limited funds.
Takeaways:
Leveraging technology to scale nonprofit impact
How to leverage software tools to monitor and adjust impact
How to build a blended culture of volunteers with hard and soft skills
Wednesday, April 28
Lunch: Online Activation Aftershow