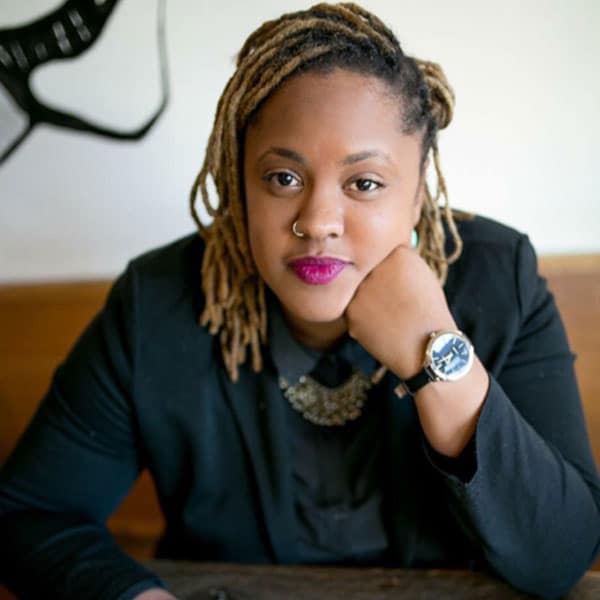 Shanelle Matthews
Director of Communications

I partner with social justice activists, organizations, and campaigns to inspire action through strategic communications and to build narrative power. From Sierra Club and ACLU to Black Lives Matter Global Network and Aspen Institute, I have collaborated with influencers and changemakers to transform complex ideas into persuasive political messaging.
Today, I am the communications director for the Movement for Black Lives, an ecosystem of 150 organizations creating a broad political home for Black people to learn, organize, and take action. In 2016, I founded the Radical Communicators Network (RadComms) to strengthen the field of strategic communications, as well as Channel Black, a program that prepares progressive spokespeople to make critical, real-time interventions through the media.
In 2017, I joined The New School as its inaugural Activist-in-Residence. I am currently on faculty, teaching critical theory and social justice with an emphasis on Black resistance. I am co-authoring Framing New Worlds: Resistance Narratives From 21st-Century Social Movements, a forthcoming anthology.