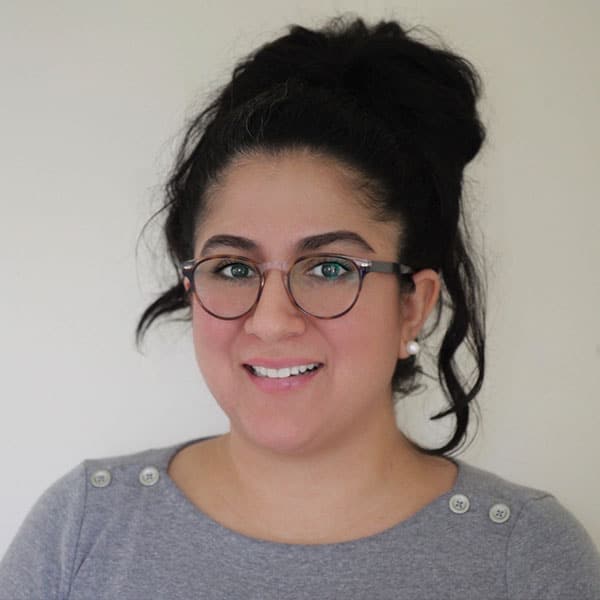 Stephanie Flores
Communications Manager
Stephanie Flores (she/her) believes in the power of people to reimagine systems toward a reality of justice and liberation for all; as a communications professional, her role is to amplify their stories and their voices. She has experience in strategic communications, DEI, issue-advocacy, and public policy.
Stephanie is a US Navy veteran and currently serves as the Communications Manager for Common Defense, the nation's largest membership organization of progressive veterans. At Common Defense, she leads a Spokespeople Training Program for progressive veterans across the country.
Some of the positions she has held in the past are: Congressional Hispanic Caucus Institute Public Policy Fellow, New Leaders Council Dallas Communications Chair, New Virginia Majority Communications Director, and Foreign Language and Area Studies Fellow in the Amazon.
Her advocacy includes narrative shifting around mental health, racial justice, immigration, the military veteran community, and power structures. Stephanie holds a B.S. in Economics and Business Administration and a M.A. in Communications. She is a national communications trainer for New Leaders Council.
Tuesday, April 27
Workshop: Storyteller to Spokesperson: Prepping Members to Represent Your Organization
We tell ourselves that the best spokesperson is the one who tells a story. So why do we limit our spokesperson pool to EDs, presidents and comms directors? This session will help comms staff prepare members, stakeholders, clients, activists and volunteers to serve as spokespeople for your organization. Their stories bring life to tables, charts and data. Partner with them to craft statements, stories, op-eds and responses to interview questions that are authentic, meaningful - and hit all your talking points.
Takeaways:
How to help members/volunteers/clients/etc. craft an effective story
How to link the story to the message
Tips on working with inexperienced speakers