The 7 Styles of Writing Every Nonprofit Communicator Should Master
**Additional fee required during registration**
Most nonprofit communicators consider themselves to be good writers. But what really sets apart the great writers in the nonprofit world is mastery of seven distinct types of copywriting. Odds are you are great at a few of the seven styles, but you could use some polishing on the others.
During this workshop, we'll review today's best practices for seven kinds of nonprofit writing:
Microcontent
Storytelling
Donor-Centered Copywriting
News Writing
Conversion Copywriting
Lifestyle Writing
Thought Leadership
We'll explore
What's unique about each style
Dos and don'ts when writing in each style
What's required to properly repurpose content between the styles
We'll put this knowledge into practice by improving lots of real-world examples of lackluster nonprofit copy.
Following an afternoon cupcake break, you will coach others and be coached yourself using information gathered in a pre-workshop survey and writing samples you'll bring with you. Don't worry – we'll coach you on how to be a writing coach (another great skill you can take back to work with you)! You'll work in small groups to provide feedback to others on the styles where you are strongest, and then you'll get feedback from stronger writers on styles where you feel weakest.
We'll close the day with recommended resources to help you continue to master the seven styles.
The 7 Styles of Writing

Microcontent – Short but powerful pieces of copy such as headlines, subject lines, captions, and tweets.
Storytelling – Narratives about participants and supporters that include characters, descriptive details, emotions, and plot.
Donor – Centered Copywriting – Newsletter, appeal, and thank-you copy that delivers repeated emotional gratification and gratitude to donors.
News Writing – Straightforward, factual writing found in press releases, reports, and blogs.
Conversion Copywriting – Persuasive writing that motivates immediate action, including clicking, donating, registering, etc.
Lifestyle Writing – Casual or informal yet engaging content including listicles and social media content.
Thought Leadership – Authoritative and opinionated content that positions the person or organization as an expert and leader.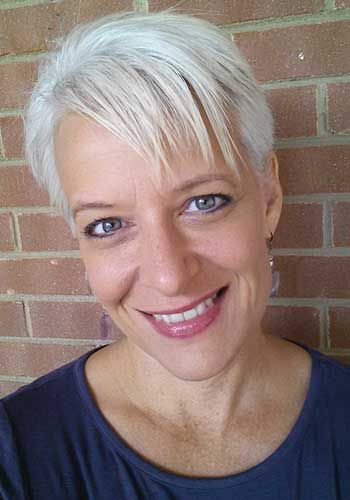 Kivi Leroux Miller is the founder and CEO of Nonprofit Marketing Guide, where she helps nonprofit co