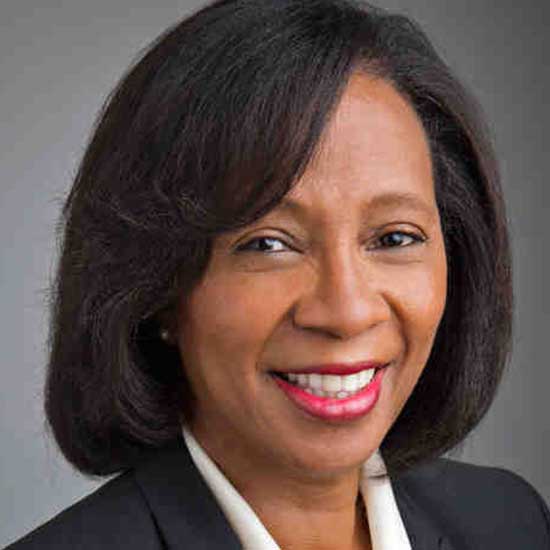 Chief Communications Officer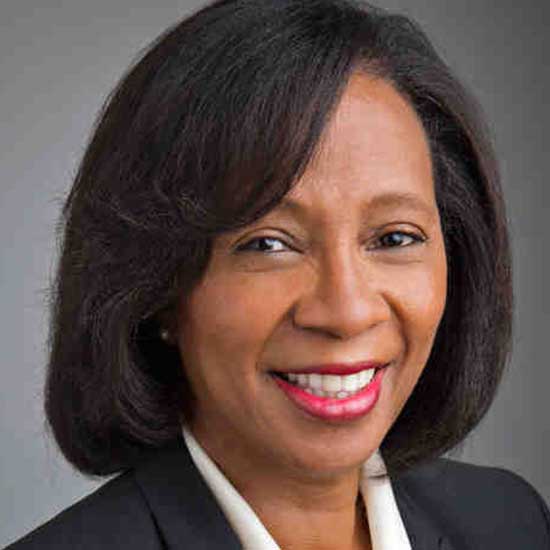 Chief Communications Officer
Michele Moore is a communications professional with a 25-year track record of leadership that spans across industries in media relations, crisis communications, public affairs and brand marketing for non-profits, government, Fortune 500 companies and academia. Since November 2017, Moore has directed the ACLU's communications' defiant public message in the wake of Trump's election helping to position the organization as a leader of the resistance.
Moore joined the ACLU in 2015 bringing a combination of legal training and strategic communications skills to the organization. She previously served in senior leadership roles for the National Urban League, Lifetime Networks, Black Entertainment Television (BET), Nickelodeon and Cox Communications. She also served as the Press Secretary and Director of Communications for the City of New Orleans under Mayor Marc Morial.
Her professional accomplishments are expansive and diverse. In the early 1990s, Moore helped reshape New Orleans' public image on police corruption to garner the nation's All-America City Award based on reducing crime and mobilizing citizen activism. She secured the first story by CBS 60 Minutes to feature an African American-owned company, BET and Chairman Bob Johnson. She later orchestrated successful publicity launches at Nickelodeon, introducing the world to hits like Dora the Explorer and SpongeBob Squarepants, which became billion dollar global franchises. Her work at the National Urban League led to the modernization of its brand identity, an expanded digital footprint, increased membership and elevated coverage of its State of Black America report to millions. At Lifetime, Moore directed successful media campaigns for ratings hits such as Project Runway.
In 2013, Moore returned to her public interest work with non-profit coalitions, helping to elevate public awareness for President Obama's My Brother's Keeper Initiative and a groundbreaking national study by the Institute of Women and Ethnic Studies on the effects of trauma and resilience in communities of color ten years after Hurricane Katrina.
A native of Los Angeles, Moore earned her law degree at Howard University School of Law and a Bachelor of Arts degree in Communication Studies at U.C.L.A. She currently resides in New York.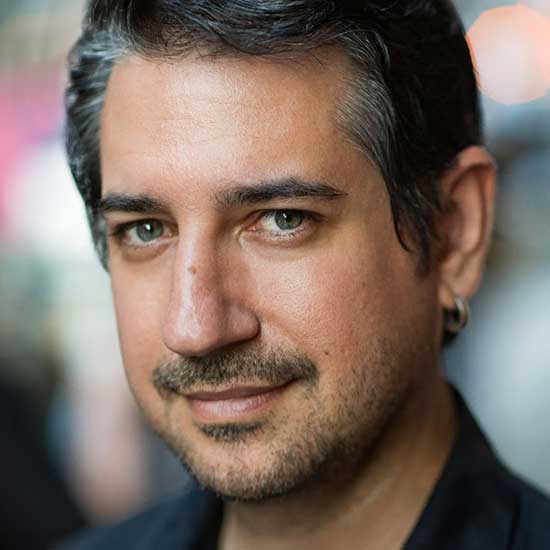 Artist, Author and Innovation Consultant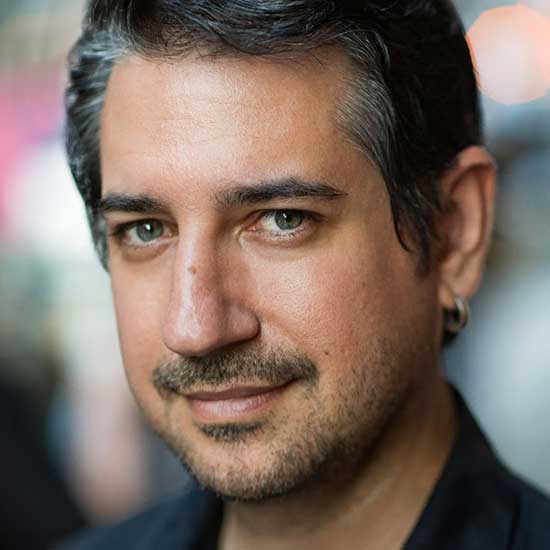 Artist, Author and Innovation Consultant
Noah Scalin is the first artist-in-residence at the Virginia Commonwealth University School of Business. He is creator of the Webby Award winning project Skull-A-Day and the collaborative science fiction universe & performance art project League of Space Pirates. His fine art has been exhibited in museums and galleries internationally, including the Virginia Museum of Fine Arts, Mütter Museum and Krause Gallery in NYC. His work has been featured in dozens of publications including Fast Company, Hi-Fructose, Juxtapoz, Beautiful/Decay, USA Today, The Telegraph, and the New York Times. Noah co-runs Another Limited Rebellion an art & innovation consulting firm and is a sought after public speaker on creativity. He is the author of six books, including most recently Creative Sprint – which he co-wrote with his sister/business partner Mica Scalin.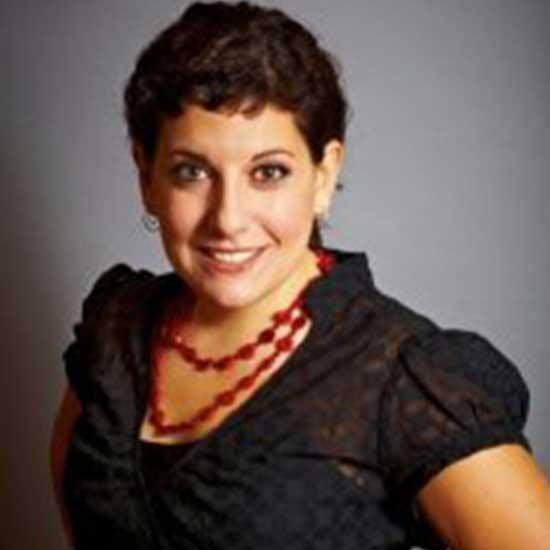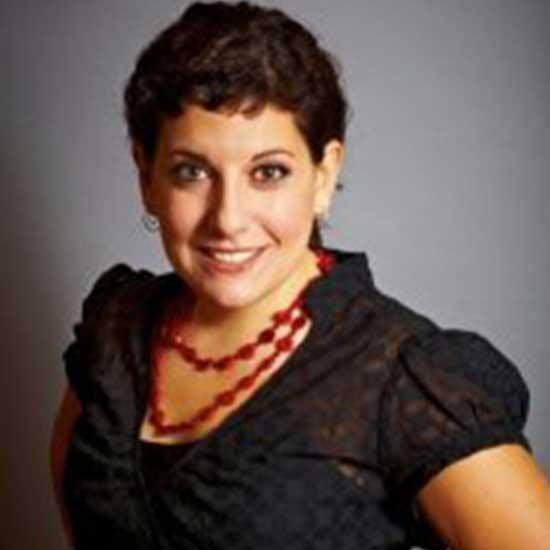 Author and co-founder
Author and co-founder of Another Limited Rebellion, has been an innovator in the use of art and media for community engagement and creative development for over a decade. She has worked with independent artists and for Showtime, CBS, NBC and the groundbreaking non-profit JDub. From grassroots to broadcast, her passion lies in creating cultural experiences that make meaningful connections between people.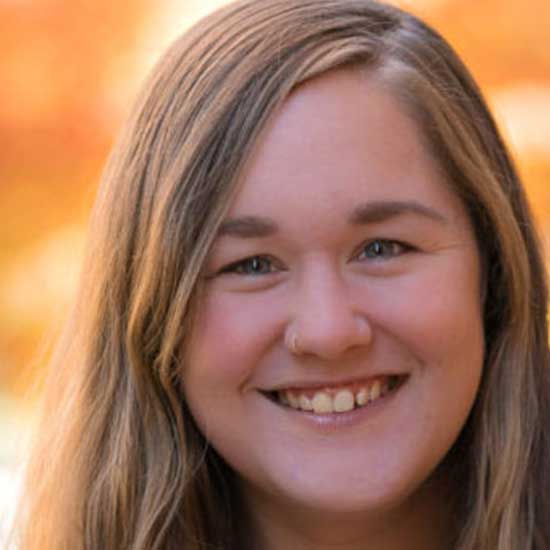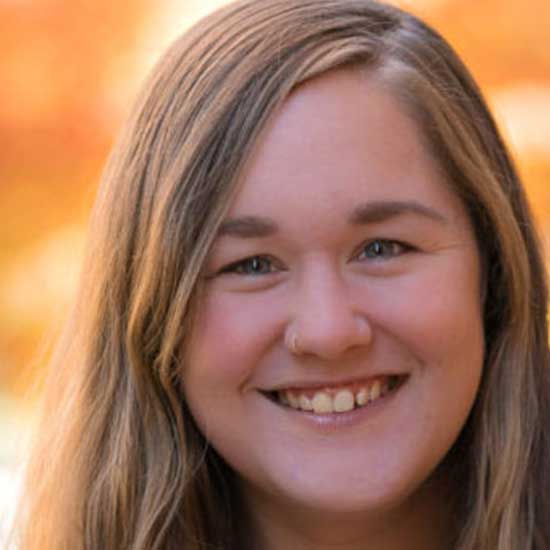 Communications Director
Mary Alice joined the Conservation Trust for North Carolina in 2016 as the Communications and Marketing Director where she leads the effort to build greater public awareness for land trusts and connect North Carolina communities to the benefits of conservation. Before joining CTNC, she was the Media Relations Director for BC/DC Ideas leading promotional campaigns for numerous conservation clients including Audubon North Carolina and the North Carolina Coastal Federation. Mary Alice holds a B.A. degree in Mass Communications and Rhetorical Writing from the University of Tennessee at Chattanooga. In her spare time, Mary Alice enjoys exploring North Carolina's hidden treasures from her kayak or hiking with her two dogs.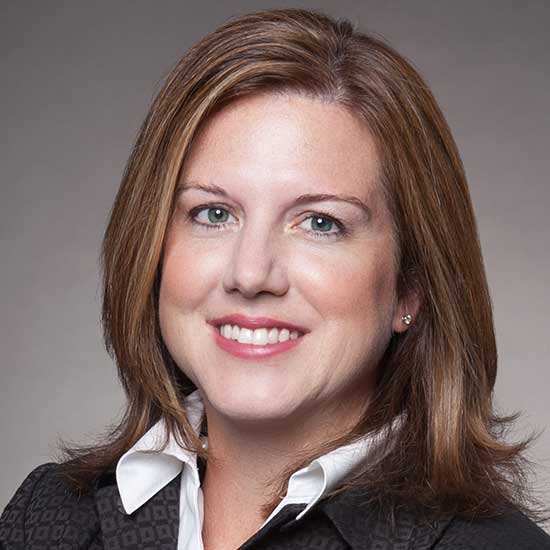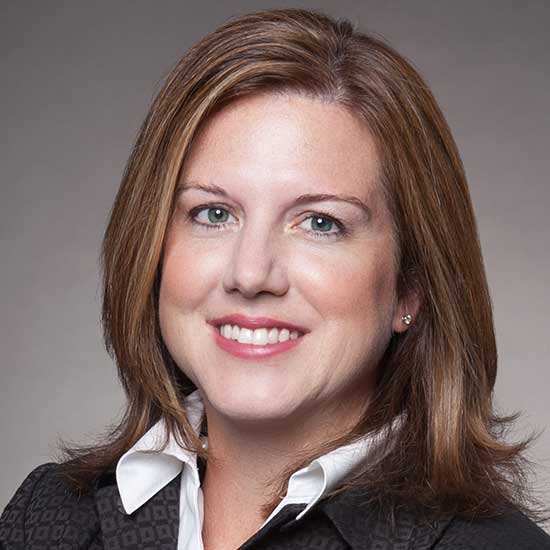 CEO
Brooke loves fundraising events and believes they can play a powerful role in a nonprofit's branding and fund development strategy. She founded Swell in 2012 to help raise more money for good causes.
I've been involved with the nonprofit sector as a dedicated volunteer and professional for over 20 years. After assisting with a successful nonprofit turnaround and serving as it's Interim CEO then Board Chair, I saw the need for our event to acquire new donors, deliver more data, create a better revenue stream and generate online connections.
My passion for nonprofit fundraising, organizational strength, board health, women's leadership, women in tech and technology is deep. I'm a helper first.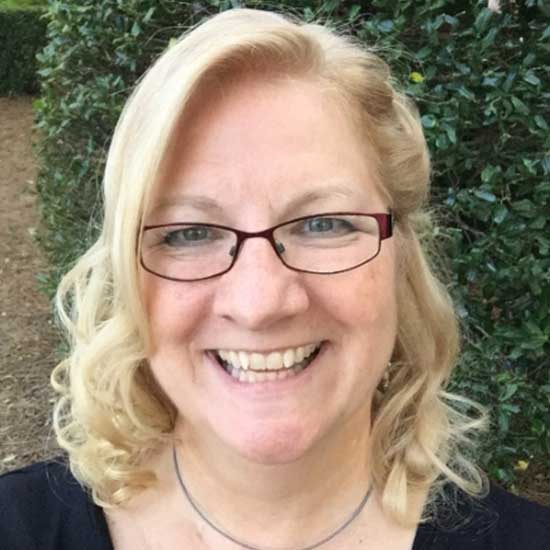 Marketing & Social Media Consultant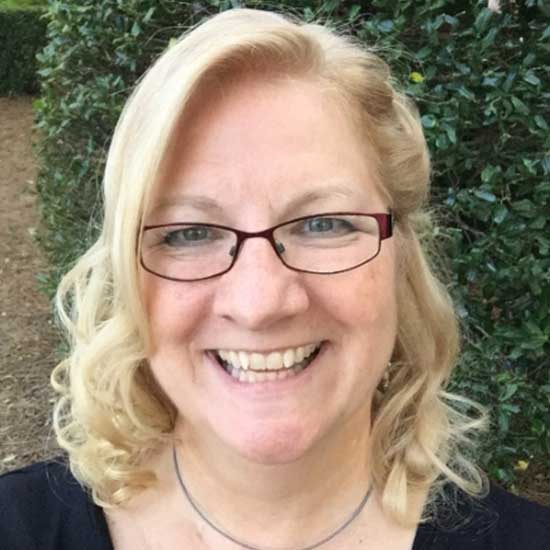 Marketing & Social Media Consultant
Producer and Host of the "Get Social Health" podcast focusing on interviews with professionals in healthcare social media discussing best practices for engagement, communication and community building. Bring new technology programs to trade shows and conferences including Social Media Ambassadors, Podcast/Live-stream Content Programs, Social Selling Program.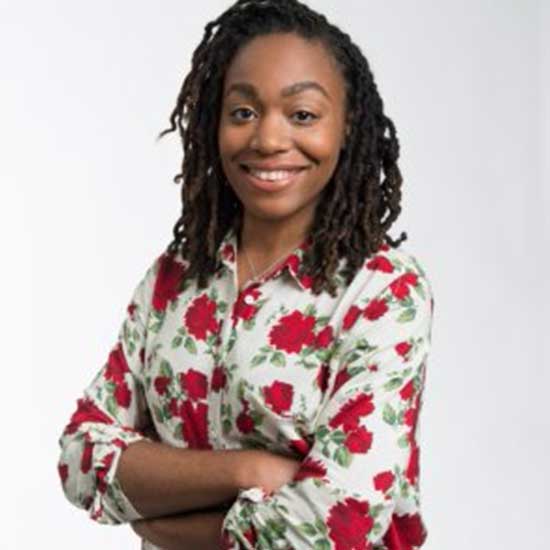 Digital Advertising Specialist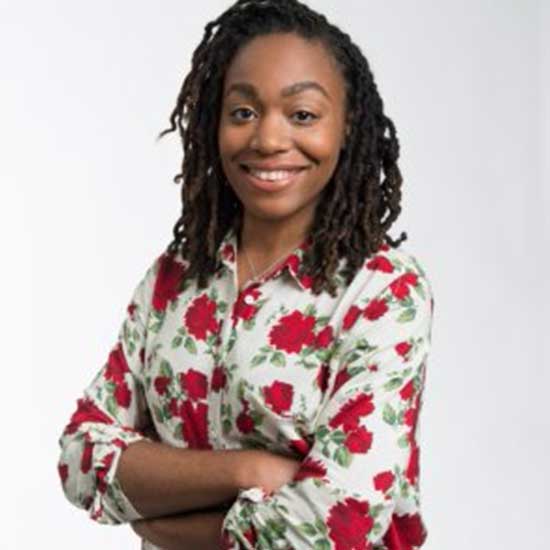 Digital Advertising Specialist
Jasmine Cordew works across our Tech and Advertising teams to maximize client success using Google AdWords and paid advertising. In her time at Whole Whale, Jasmine has executed numerous digital advertising campaigns for organizations including Breakthrough U.S, Black Public Media, Donate Life America, and more. Focusing on digital impact and community growth, Jasmine has successfully spent thousands in Facebook advertising dollars – in one instance using lead generation ads to acquire over 800 emails in one week.
Certified in Google AdWords and Google Analytics, Jasmine has managed over $1.2 million of Google AdWords grant dollars, maxing out the grant, ensuring that our nonprofit clients maintain quality traffic and increase digital authority. Also specializing in social media management, she trains clients and the nonprofit community on all things social, AdWords, and paid advertising, leaving our constituents confident and ready to tackle the digital world.
On her off days, you can find Jasmine binge watching Rick & Morty, exploring city eateries, or spending too much money at Sephora.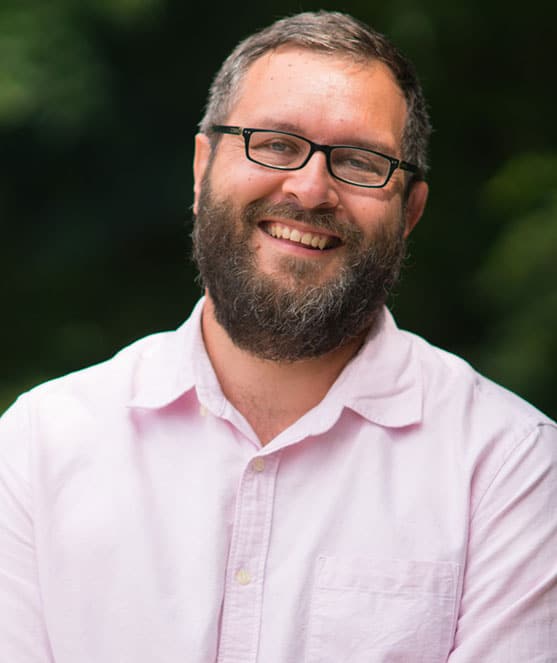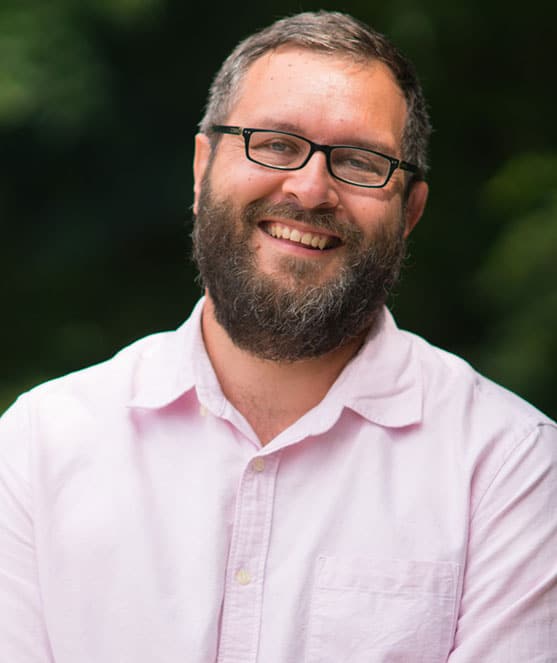 Creative Director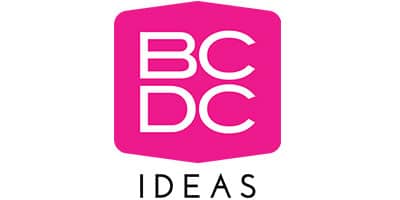 A natural problem-solver, Brian's ability to cut to the core of any problem helps guide our creative team to the correct solution without wasted time or money. It's the core, this little nugget of truth, that helps our clients take the next step with their audiences.
Brian gets the greatest joy out of helping our clients realize and connect with their story. He is a true believer that everyone and every organization has a compelling story to tell, you just have to listen with an open heart.
Things that make Brian happy: hanging out at the park with family, toddler-speak, hitting the focus pull, and good coffee.
Most of Brian's spare time is spent with his amazing family and his six-year-old daughter. Otherwise, he's usually tinkering or getting into some other nerdy A/V trouble.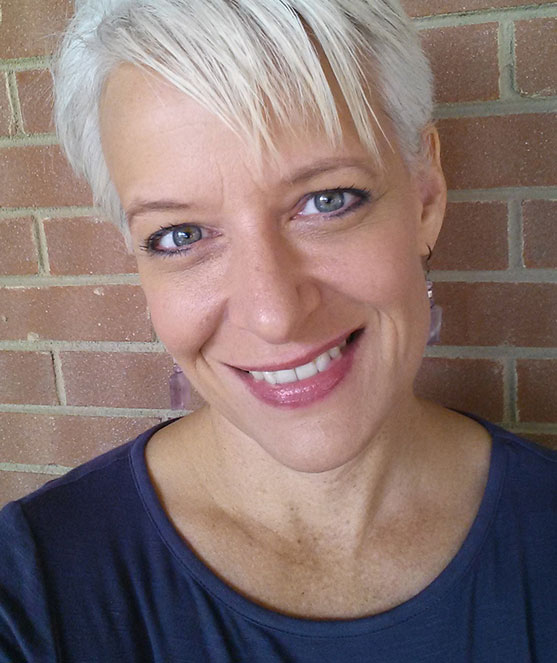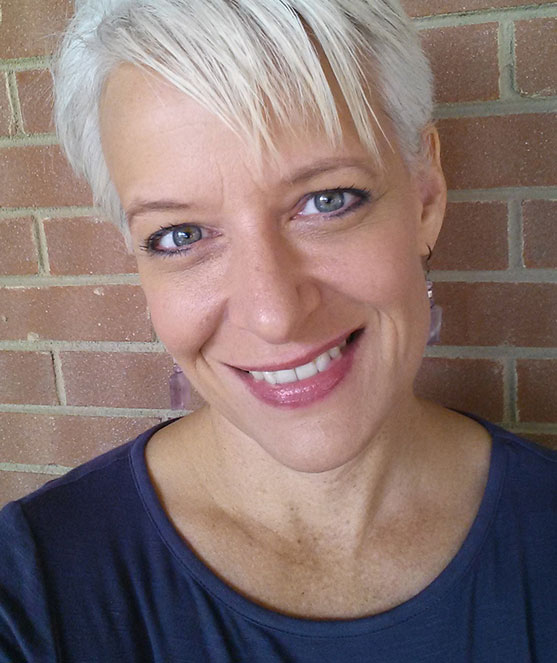 Founder & CEO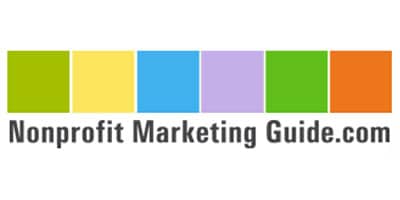 Kivi Leroux Miller is the founder and CEO of Nonprofit Marketing Guide, where she helps nonprofit communications professionals learn their jobs and love their jobs through a variety of training and coaching programs. She has personally mentored more than 150 nonprofit communications directors and communications teams as a certified executive coach. She is a popular keynote, workshop, and webinar presenter, speaking dozens of times each year. She is also the co-founder of Bold & Bright Media. After many years in the San Francisco Bay Area and Washington, DC, Kivi gave up big city life to raise a family in rural North Carolina with her husband, two daughters, two cats, and countless backyard wildlife. She enjoys writing; gardening; volunteering with Girl Scouts, her church, and her local farmers market; hiking; vegetarian cooking; and teaching her kids how to bake. Kivi is the award-winning author of three books, as well as a popular blog: Nonprofit Marketing Guide.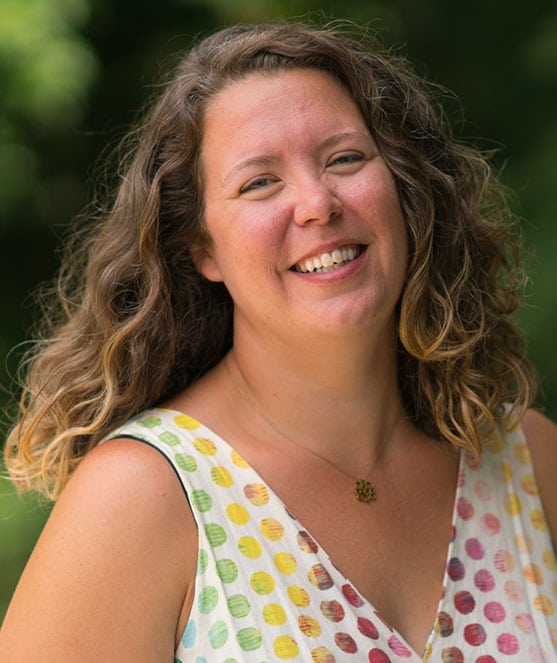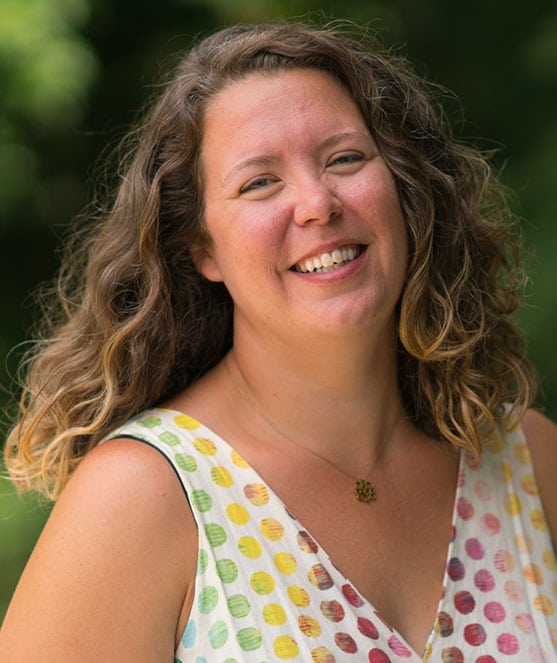 Principal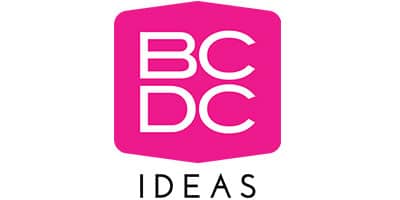 The engine behind BC/DC Ideas, Dawn has dedicated her career to good. Before launching BC/DC Ideas in 2010, she earned her chops in 10+ years of communications leadership roles for public health, healthcare and youth-focused nonprofits. Working for nonprofits is Dawn's dream job, and she loves that her 50+ hours a week make the world a better place.
These days Dawn brings her considerable experience and expertise to helping elevate the nonprofit sector. Our team's lead strategist, Dawn is often seen leading our IdeaStorms, penning communications plans, or checking in with clients.
Things that make her happy: Chai tea in the morning or a glass of champagne at quittin' time, Basecamp, living in the South, her daughter's giggle and a well-formatted spreadsheet.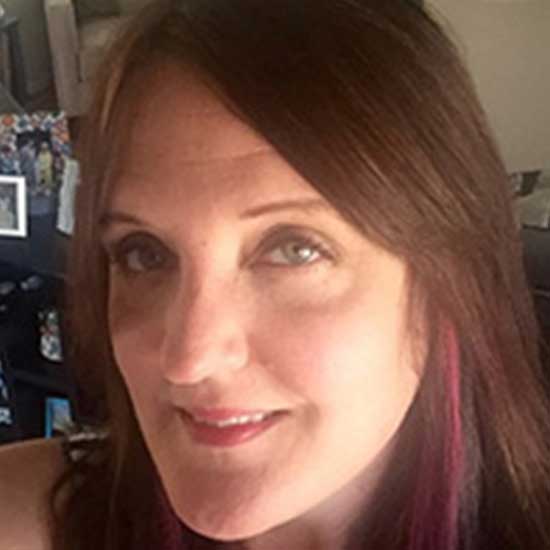 Senior Manager of Brand Marketing and Strategy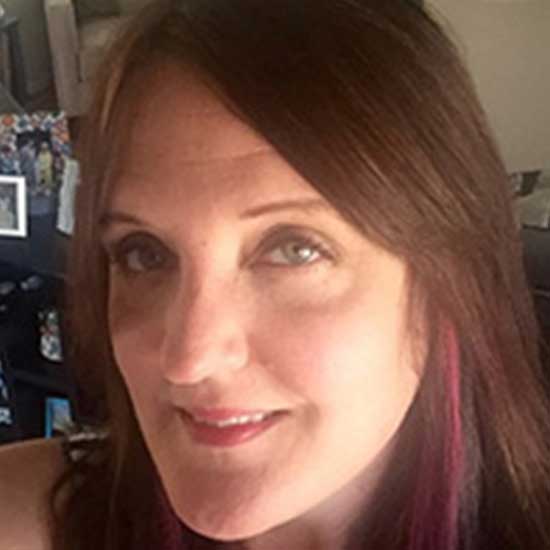 Senior Manager of Brand Marketing and Strategy
If you believe that you need to love people in order to be as effective for the animals as possible, then you and Kari Hartkorn will get along swimmingly. People are the voice of your brand and to market your brand effectively, you need to have mastered the art of your voice. Kari has spent the last eight years collaborating with her fellow teammates in developing the voice and experience of Best Friends. With past stints in both music and home building, Kari believes you can take learnings from all industries (including for-profit) and use them to make a difference in animals' lives