Meet the movement makers, rabble-rousers, and just plain inspiring folks making change happen.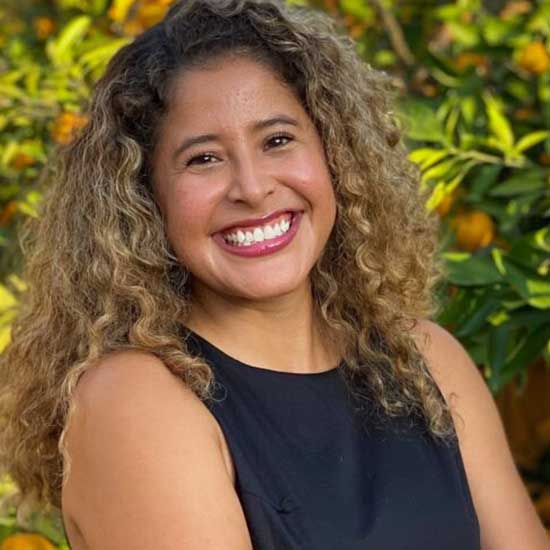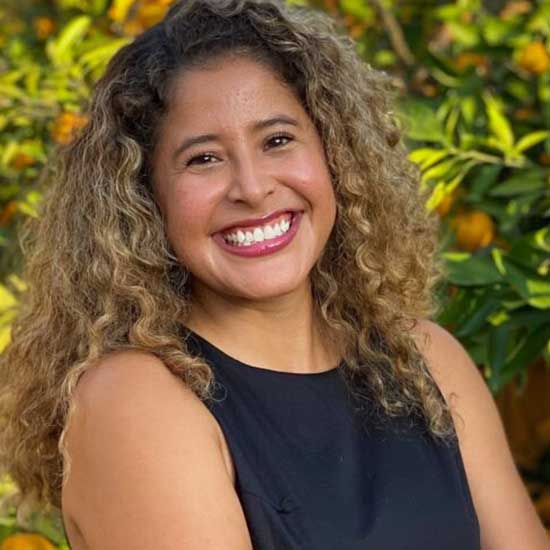 Manager
Anna Castro (she/her/hers) is the Manager of SolidarityIs with the Building Movement Project, where she focuses on strengthening cross- movement bridges, training emerging movement and nonprofit leaders on using solidarity as a strategy to cultivate power, and storytelling that centers the collective resilience of our people. She's worked as a consultant with Deepa Iyer on the SolidarityIs project since 2018.
Anna has extensive experience spearheading strategic communications campaigns. Her past work includes fighting back against the disenfranchisement of formerly incarcerated people in California, reuniting families separated by deportations, and turning out the Latinx vote in battleground states. Most recently, as the senior communications manager at Transgender Law Center she demanded #JusticeforRoxsana, a transgender woman from Honduras who died in ICE custody, and launched the Trans Agenda for Liberation, a blueprint for liberation for all. She's previously worked for Mi Familia Vota, the ACLU of California Voting Rights Project, and the ACLU of San Diego & Imperial Counties.
The proud daughter of Salvadoran and Peruvian immigrants, Anna is a first-generation college student and graduated from Amherst College with a Bachelor's Degree in Black Studies.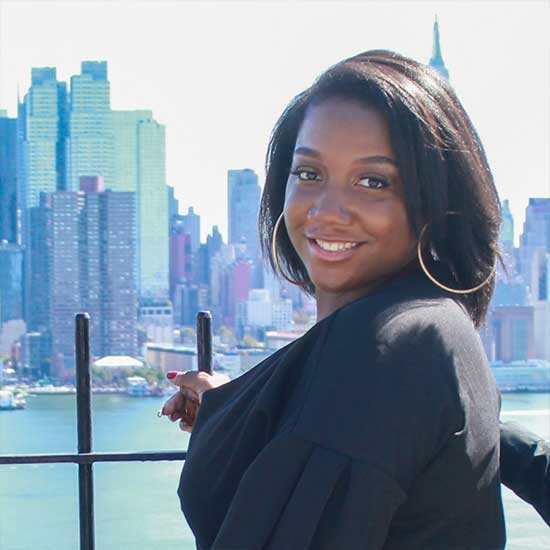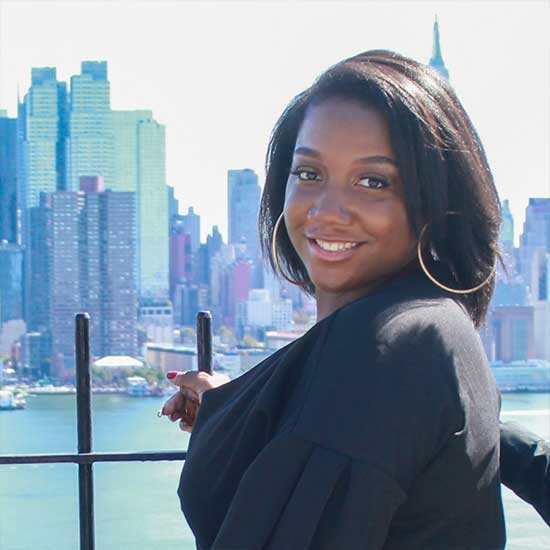 Senior Manager
I am a Chicago-bred, NY/NJ transplant. I am a creative with almost ten years of experience as a communications + marketing professional in the social impact space, working for small and large social enterprises and non-profit organizations.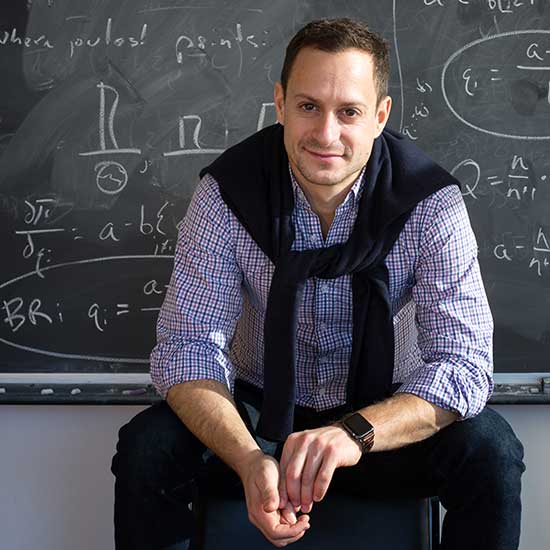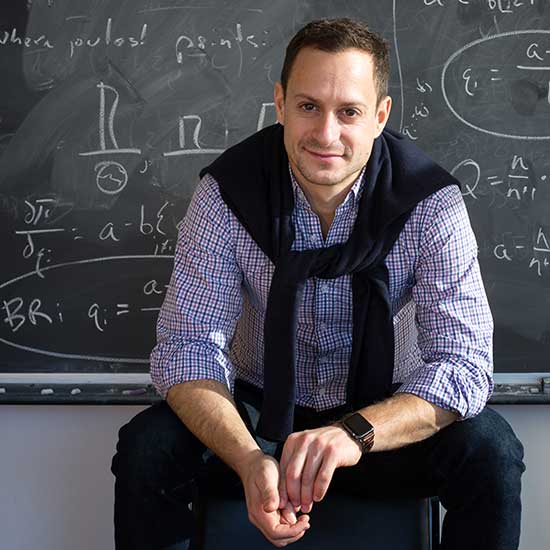 Research Scientist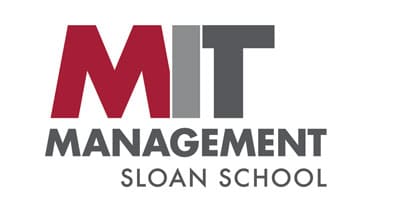 Erez (pronounced 'EH-rez') Yoeli is a research scientist at MIT's Sloan School of Management, where he directs the Applied Cooperation Team.  His research focuses on altruism: understanding how it works and how to promote it.  He collaborates with governments, nonprofits, and companies to apply these insights to address real-world challenges like increasing energy conservation, improving antibiotic adherence, reducing smoking in public places, and promoting philanthropy.
Erez teaches the undergraduate Game Theory course at Harvard and regularly  publishes theoretical and applied academic research articles. He shares his research highlights through frequent talks, including a TedXCambridge 2018 talk with over two million views, as well as through featured articles in the New York Times, the Economist, Quartz, StatNews, and Behavioral Scientist.  His research has also been profiled nationally and internationally in publications like TIME and the Huffington Post.
Erez received his Ph.D. in Economics from the University of Chicago Booth School of Business. Before founding the Applied Cooperation Team, Erez was an economist at the U.S. Federal Trade Commission and served as an expert witness in cases against companies that defrauded consumers. In an earlier, 'pre-economist' life, he was a classical percussionist.  He enjoys spicy food, hiking, and spending time with his two very cuddly cats.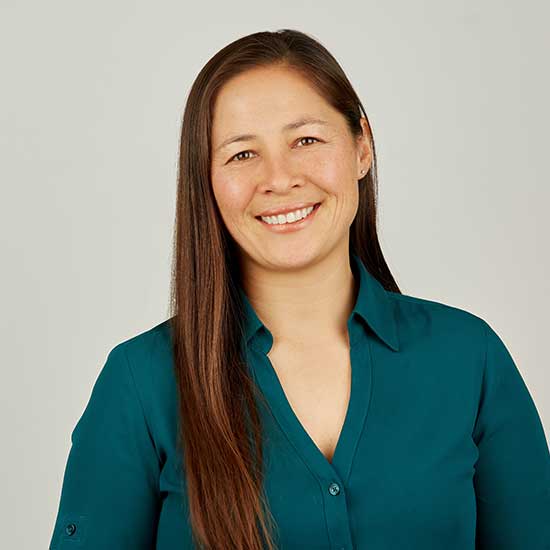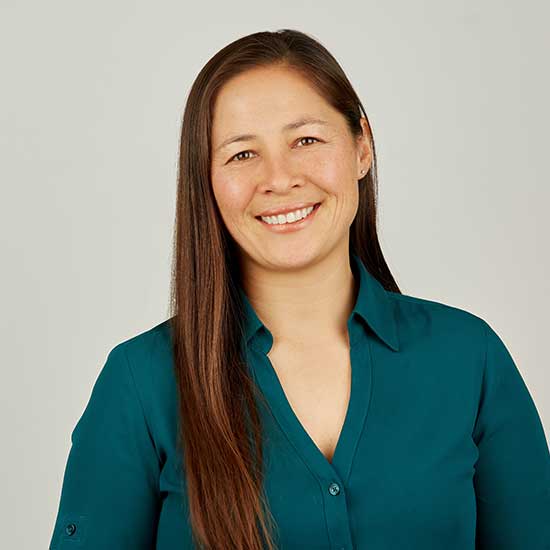 Chief Operating Officer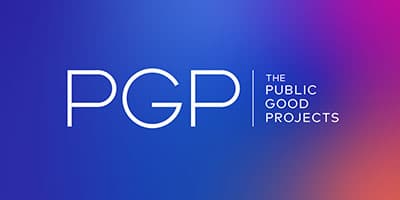 Polly Dong, is the Chief Operating Officer at PGP, oversees and directs all business operations including human resource and finance. Polly has over a decade of experience in organizational leadership and operations, most recently for the YMCA. She has managed customer experience, internal and external communications, fund development, and community partnerships locally, nationally, and internationally. Polly received her Masters of Real Estate and Bachelors of Business Administration degrees from the University of San Diego.
When not on a Zoom, she and her wife are chasing their two year old son all over San Diego's best parks and beaches, while looking for a refill at a local coffee shop.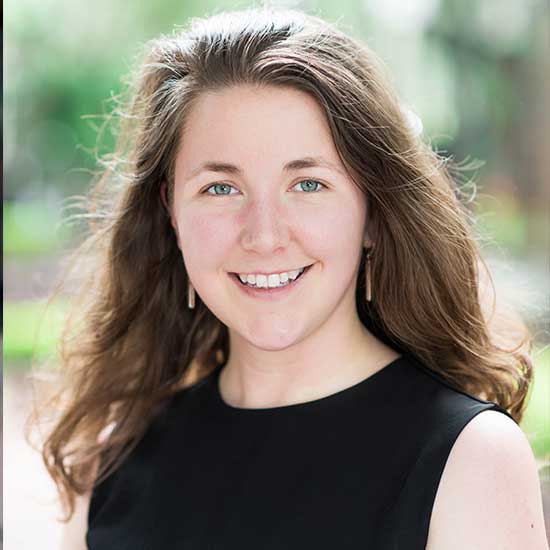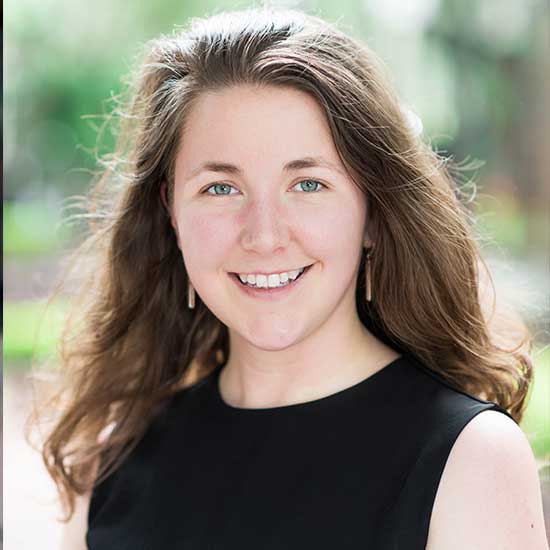 Communications Director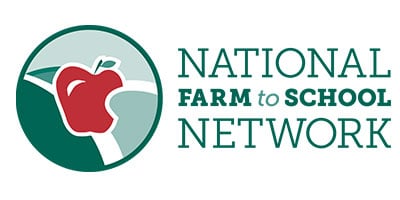 Anna Mullen is a community food advocate, narrative storyweaver, and Communications Director for National Farm to School Network – a national movement building and systems change organization working at the intersections of food, health, education, environment, and economy to cultivate a racially just food system. She has over seven years of experience in digital content market, project management, and success in building up a fully-remote nonprofit communications department. Anna is happily based out of her home office in Des Moines, Iowa.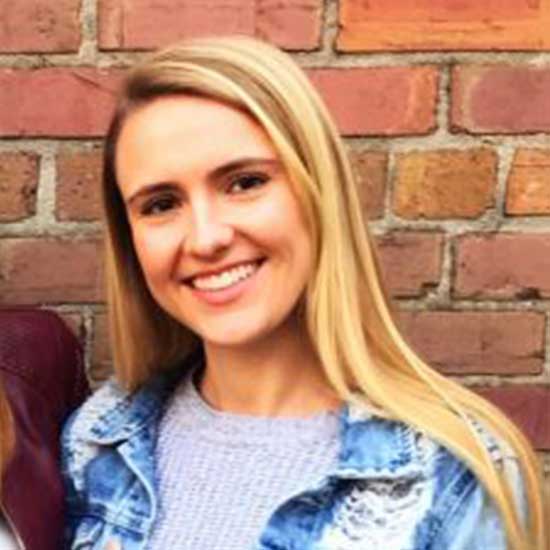 Assistant Marketing Director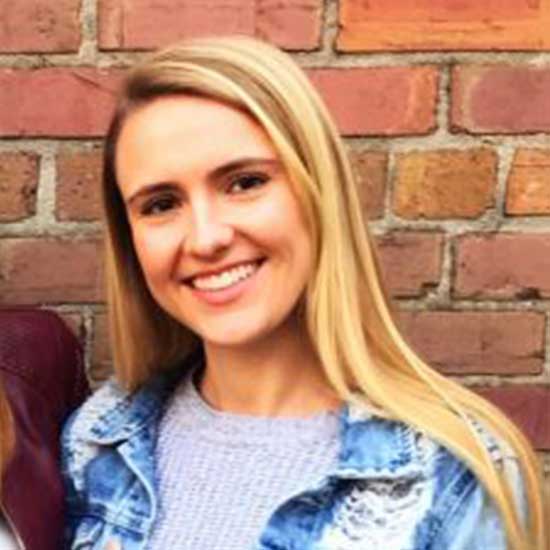 Assistant Marketing Director
Annalee grew up in Carrboro, North Carolina. She attended the University of North Carolina at Chapel Hill, graduating with a degree in Journalism and Mass Communication, specializing in editing and graphic design.
When not at the Poe Center, Annalee can be found painting, baking, drinking way too strong coffee, traveling with friends, watching the NBA with her boyfriend, or hanging out with her family.
A lifelong resident of North Carolina, Annalee is excited to help spread the Poe Center's messages across the state, helping children become healthier adults and make choices that increase positive health behaviors.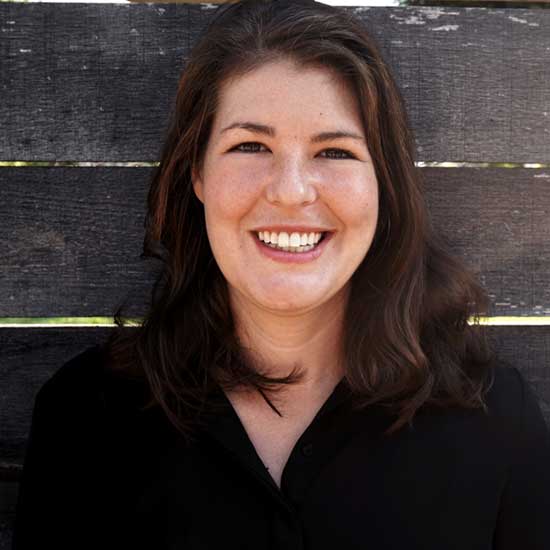 Consultant/ Digital Marketing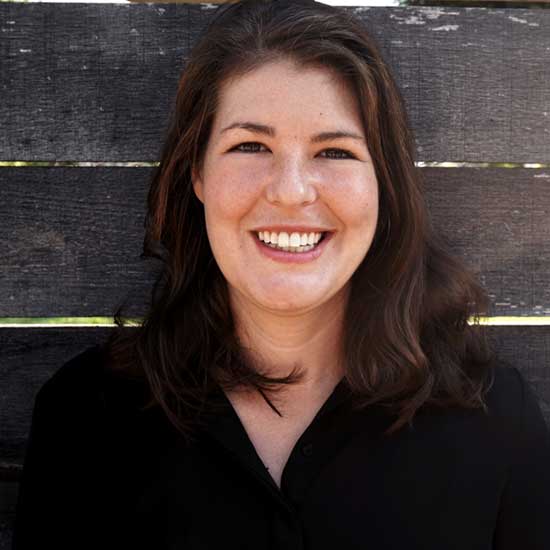 Consultant/ Digital Marketing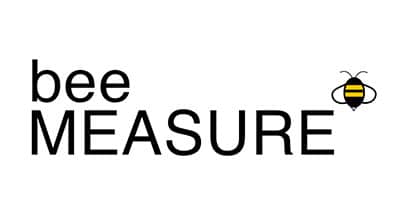 Emily Patterson founded Bee Measure in 2016 to help nonprofit organizations create fundraising and communications campaigns that target the right people with the right messages. Emily focuses on helping teams understand their metrics and make data-driven decisions.
Before starting Bee Measure, Emily was the Sr. Manager for Digital Analytics at Public Broadcasting Service. There, she helped PBS get insight into their digital audiences and understand the online marketing and viewership of their programming. As a consultant, Emily has worked with the UN Environment, Sustainable Forestry Initiative, American Forest Foundation, Better Business Bureau, World Wildlife Fund, Smithsonian, and more.
Emily has a bachelor's degree in journalism from Ohio University and a master's certificate in digital marketing from the University of Virginia. She is a PMI- certified Project Management Professional, a board member for the Social Marketing Association of North America, and a DC chapter lead for the Digital Analytics Association.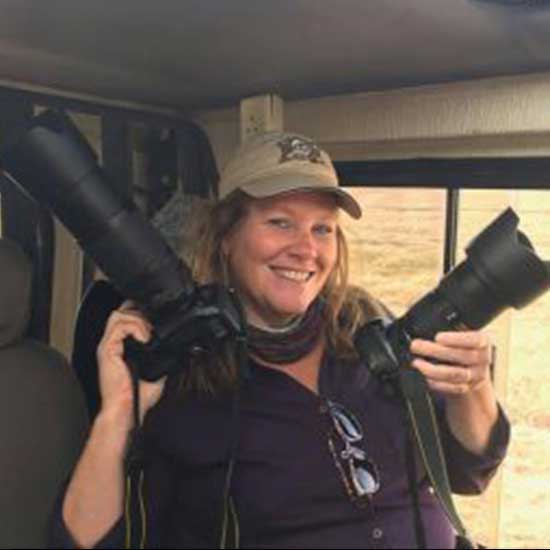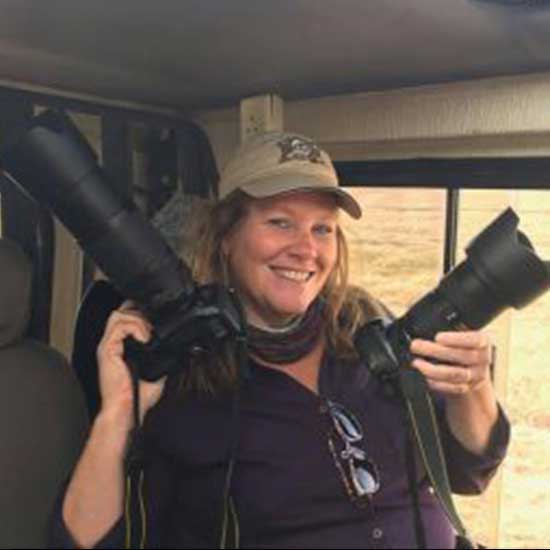 Marketing Director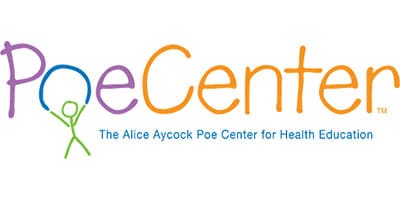 Jennifer earned her bachelors in communication and masters in counselor education from North Carolina State University. She served NC State for 17 years and is credited for establishing NC State's Office of Parents & Families Services. During her tenure, she helped create the national Association of Higher Education Parent/Family Program Professionals (AHEPPP). Since, Jennifer has worked at Meredith College as the co-Director for First Year Experiences and joined the Poe Center in 2014 as director of marketing.
Communication has been a consistent and prominent thread throughout Jennifer's professional experiences. She is passionate about creating effective communication which meets specific audiences' unique needs and establishes a positive brand for the organization. Jennifer enjoys using her personal skills in art, photography, and gardening to help tell the Poe Center's story.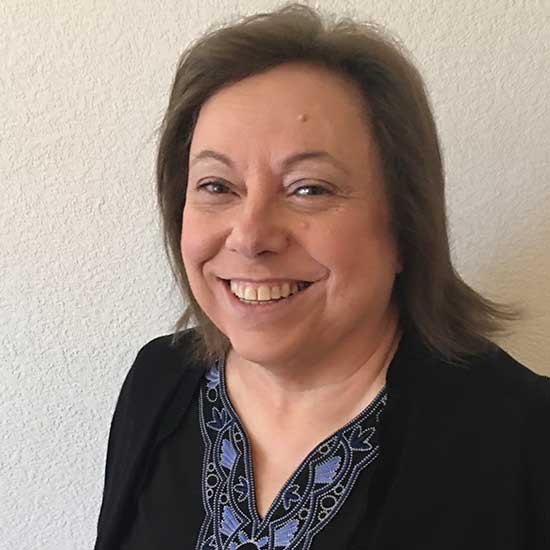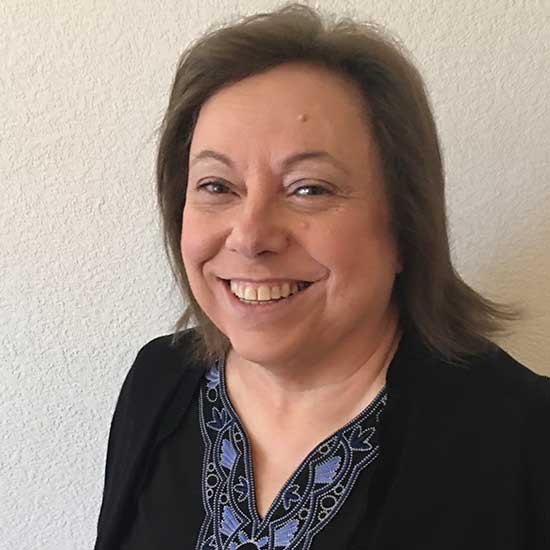 Executive Director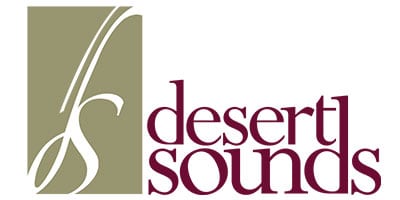 Jennifer Crews is a retired Navy Administrator and Family Ombudsman. She is the founder and Executive Director of Desert Sounds Performing Arts, a nonprofit organization in Arizona that provides children equal access to music education. When founded in 2008, Desert Sounds launched the Jeremy Project and provided musical instruments to only seventy children. Over the past twelve years, Desert Sounds has expanded their programming to include music lessons, Mariachi bands and an Electric String Ensemble. Across all programs, they serve over 526 children.
Her passion is to help you to dream big and challenge yourself to grow and achieve more than you ever thought possible.
The desire to help ALL children learn music began when her own son overcame a learning disability by playing in his school band. Once she saw firsthand how music rewires the brain, she made it her mission to make music education accessible to all students, regardless of their ability to pay. Desert Sounds is creating positives in a child's life where negatives are often the norm while paving the way to a world of musical opportunity, personal enrichment, and happiness.
As a child, Jennifer played the violin and holds a degree in Secondary Education.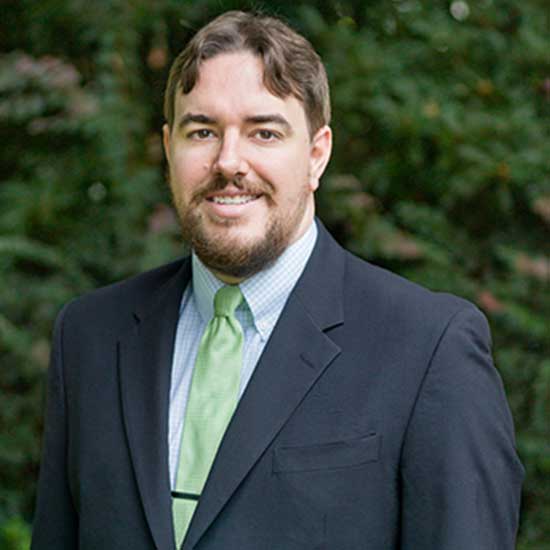 Director of Strategic Communications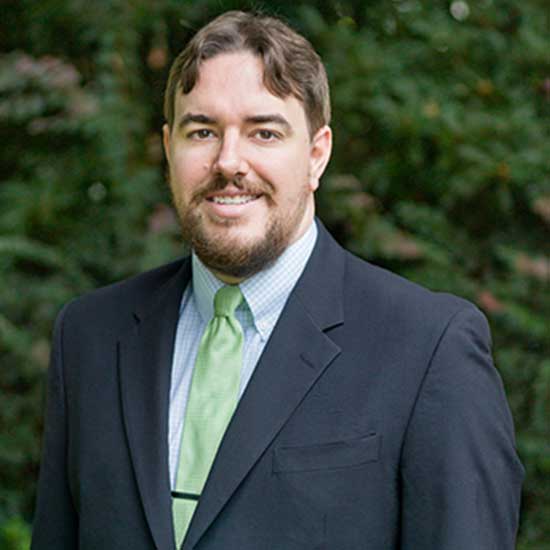 Director of Strategic Communications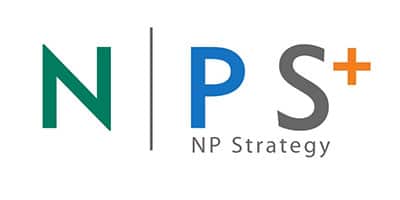 Seth Palmer is a seasoned public affairs professional with a passion for communications. For more than a decade, he has used his skills and experience to translate engagement into action for public and private sector entities.
A native North Carolinian, Seth started his career in the North Carolina General Assembly on the House Majority Leader staff, where he worked on the state's seminal legislation on smoking in bars and restaurants. From there, he went on to work for former North Carolina Lieutenant Governor Walter Dalton before joining the team at the North Carolina Department of Transportation to tackle issues like intermodal logistics and international trade.
Before joining NP Strategy, Seth served as the Director of Regulatory Affairs and External Communications for NC REALTORS®, one of the state's largest trade associations. In this role, he bridged the gap between lobbyist and communications professional, engaging the Association's membership in advocacy through strategic communications tools.
A graduate of North Carolina State University with a BA in Political Science, Seth has been recognized with numerous fellowships, including NLC North Carolina, the Truman National Security Project, and the NC Institute of Political Leadership. He regularly presents on advocacy, lobbying, and communications topics and currently serves as a faculty member of the NC Institute of Political Leadership.
An Eagle Scout who continues his service with involvement in numerous organizations across the Raleigh area, Seth spends his free time with his wife and their daughter while continuing his quest to start his own barbecue sauce company.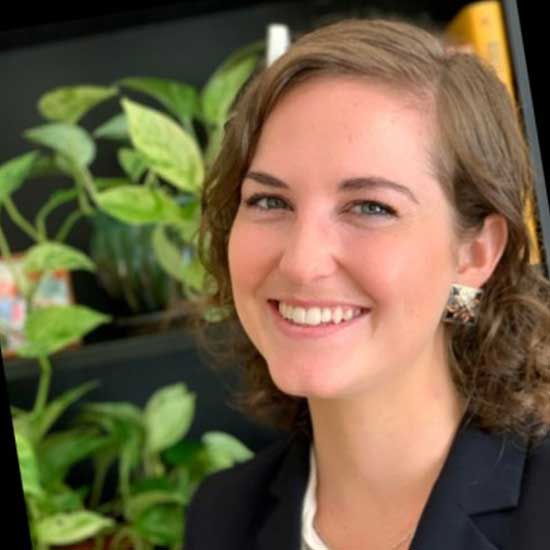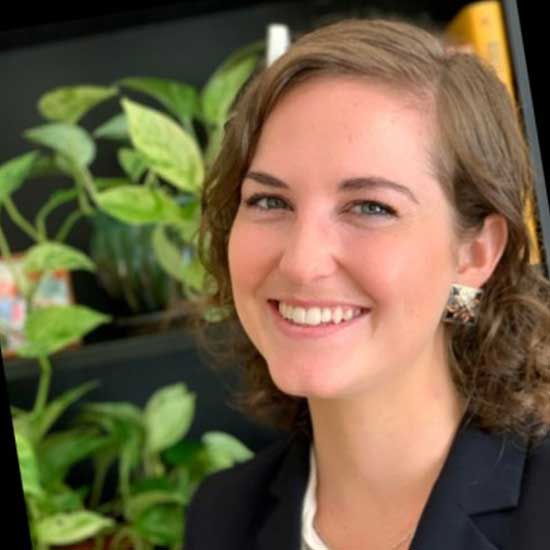 Major Gifts Officer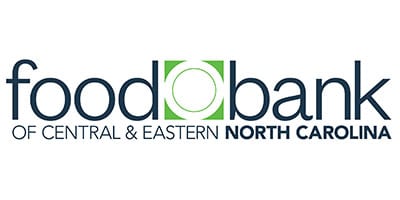 As a Major Gifts Officer for the Food Bank of Central & Eastern North Carolina, Chandler Rock has the privilege of raising support for the vision of "no one goes hungry" from individual donors. A rare Raleigh native and graduate of UNC Chapel Hill, Chandler's extensive experience working with students in youth development and higher education programs inspires her to combat food insecurity as a barrier to being our best selves. She loves running, cooking, reading, and spending time with partner Diego and their two pups. Talents include speaking Spanish, singing the 50 states in alphabetical order, and cultivating a mean garden.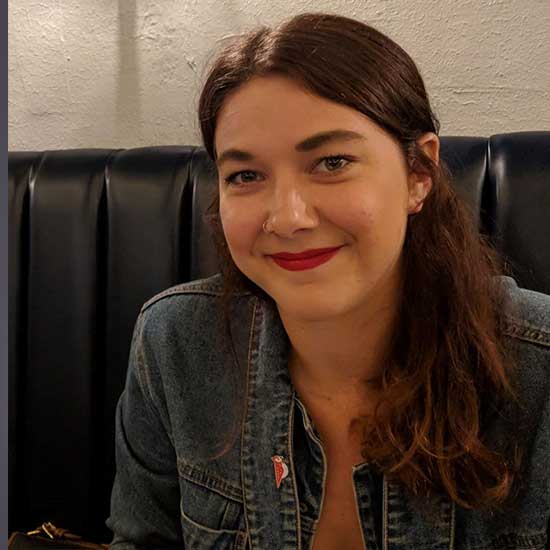 Manager of Communications and Development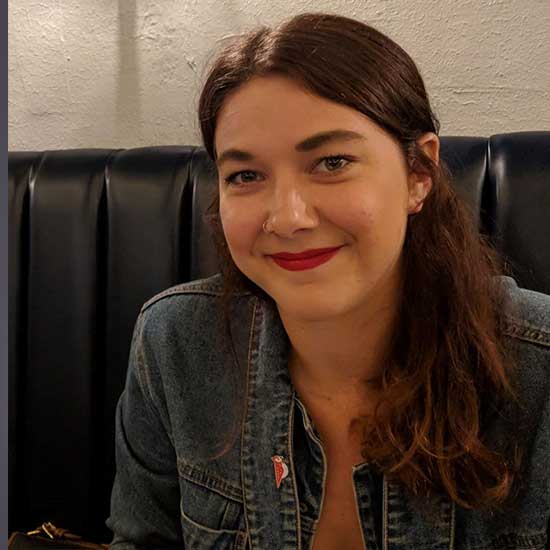 Manager of Communications and Development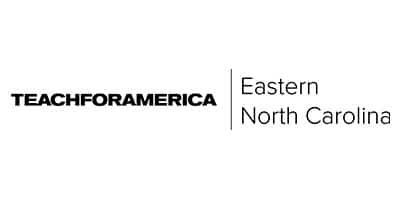 Kate is currently on staff at Teach for America Eastern North Carolina as the Manager of Communications and Development.
Her favorite parts about the job include: sharing the stories of eastern North Carolina's diverse
communities and building relationships with colleagues, donors, and community partners to further educational equity for every kid in North Carolina.
Kate is originally from rural southern Illinois and is a proud alumna of Eastern Illinois University, where she graduated with a Bachelor's degree in History. Before joining the Teach For America team, Kate served as an AmeriCorps VISTA and Development Associate at Reading Partners South Carolina.
Outside of work, Kate enjoys buying house plants (some thrive, some do not) and baking an assortment of cakes, cookies, and sweet treats.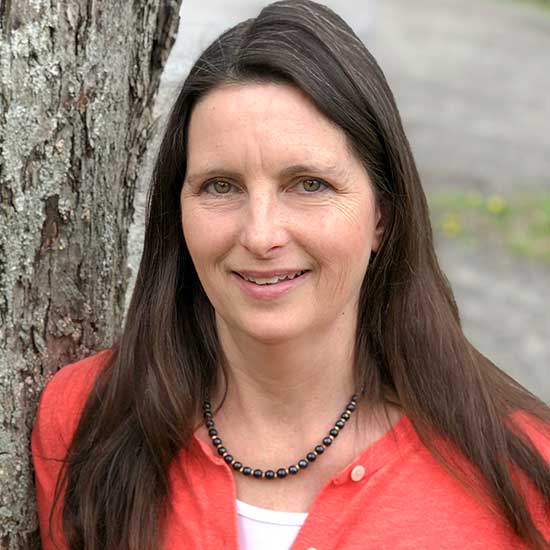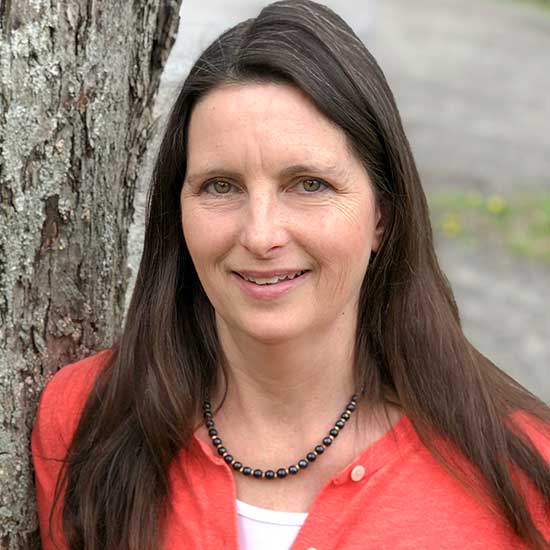 Executive Director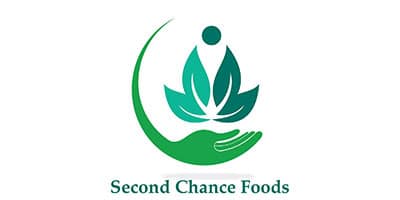 Martha Elder has been the executive director of Second Chance Foods, a Putnam County based food rescue, since August 2016 and is one of its founders. She created the organization's innovative program which upcycles recovered food into soups, sauces, entrees etc. Second Chance Foods then donates these meals to local soup kitchens and food pantries.
Martha has a varied professional background which started in the corporate world working with A.C. Nielsen where she provided marketing and sales guidance to companies such as Procter & Gamble, L'Oreal and Colgate. She moved on from there to Clairol where she provided data analysis to Clairol marketing organizations around the world.
While at Clairol, Martha volunteered with a domestic violence agency and a hospice, but came to realize that she wanted to give back to society in her professional life too. She went on to earn her Masters in Social Work at Hunter College and then worked at a residential center with foster care children who were dually diagnosed with a mental illness and an intellectual disability.
Martha's work at Second Chance Foods combines her interests in nutrition, protecting the planet and service to underserved communities. When not working, Martha likes to spend time outdoors with her husband, two teenage sons and dog.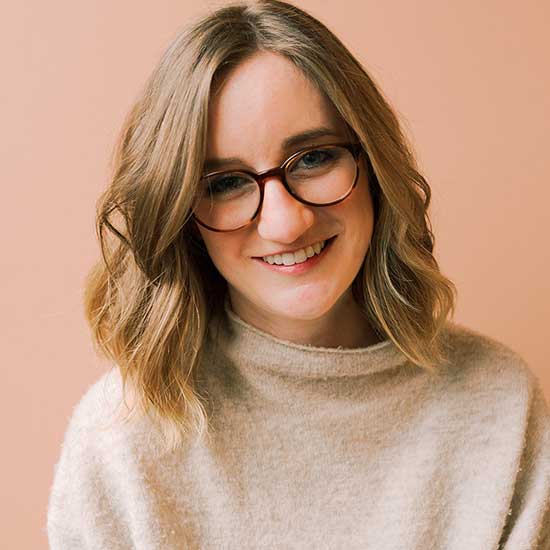 Director of Statewide Marketing and Communications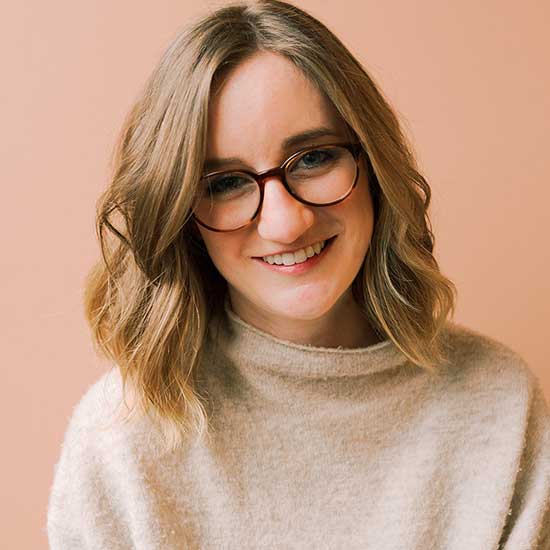 Director of Statewide Marketing and Communications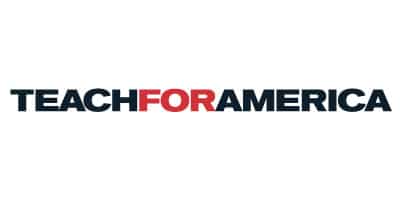 With a background in graphic design and passion for strategy, Molly found her sweet spot to be translating ideas into reality and making missions come alive through great, strategic design.
After majoring in graphic design at University of North Carolina at Chapel Hill, Molly worked in higher education food service with Aramark branding local restaurant concepts and building marketing templates. For the past five years, she has worked for Teach For America to build marketing and communications messaging across North Carolina. Outside of nonprofit design, Molly works with entrepreneurs on visual design and business systems.
When not tackling visual design and marketing projects, Molly is entertaining (and training) her rescue pup, Riley, or enjoying an evening bonfire.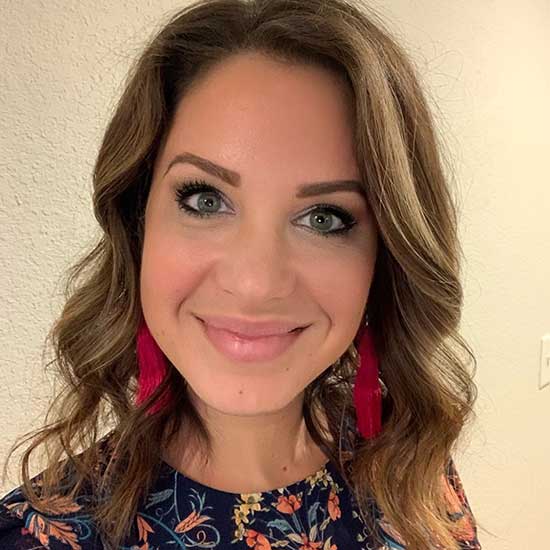 Senior Digital Strategist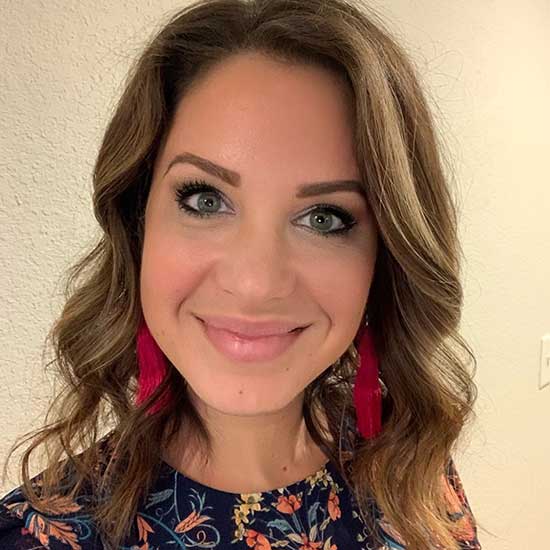 Senior Digital Strategist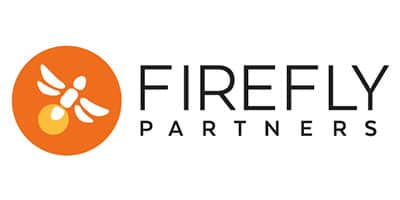 A member of the Firefly team since 2016, Monica is driven by the opportunity to work with numerous nonprofits and to support them as they tackle issues she is passionate about. With expertise in Google Ads and Analytics, Facebook ads, and email marketing strategy, she helps organizations survey their current digital marketing plans and gets them where they'd like to be. Monica has a B.S. in Computer and Information Science from ECPI University.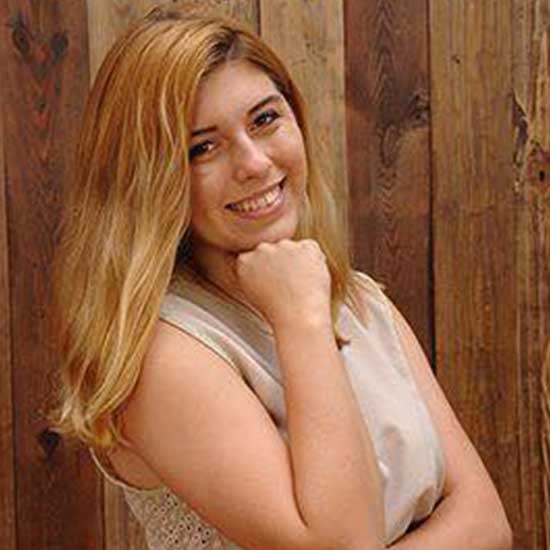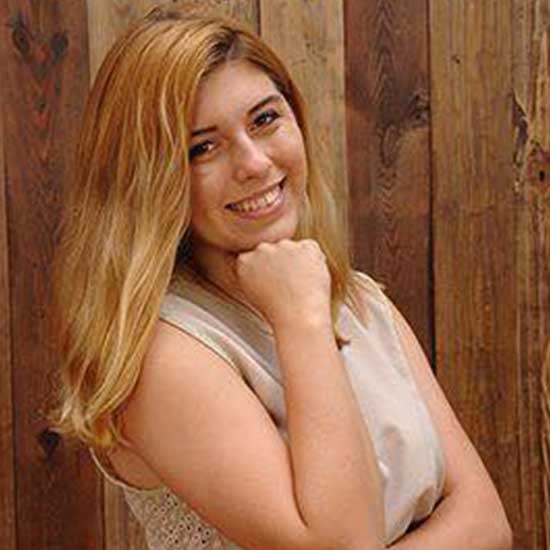 Development Director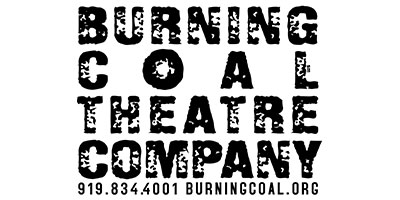 Nathalie Ray is the development director for Burning Coal Theatre Company in Raleigh, North Carolina. She double majored in Arts Administration and Theatre at the University of North Carolina at Greensboro. At Burning Coal, her primary focus has been building donor relationships and sponsorship programs. As a speaker, she aims to bring her experience from the nonprofit arts sector and expand those concepts to bridge across the nonprofit industry.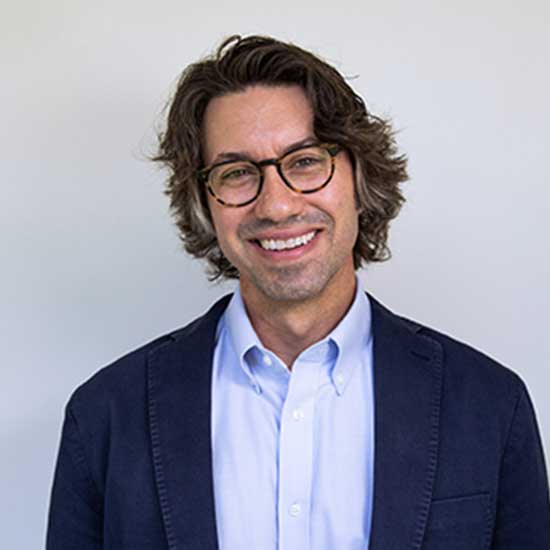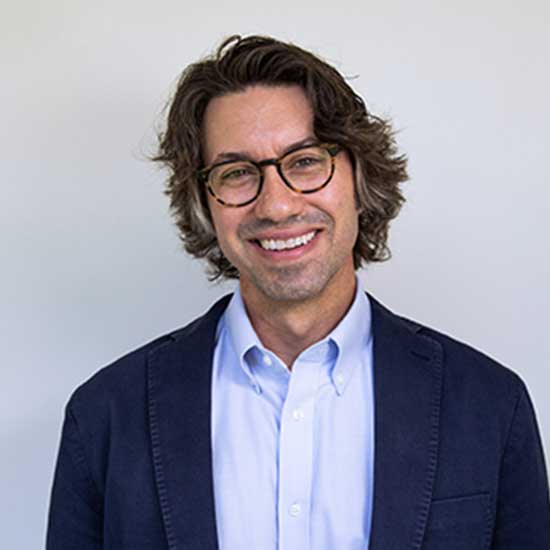 Chief Executive Officer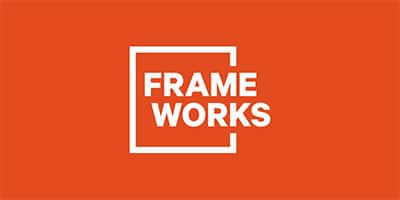 Nat Kendall-Taylor serves as Chief Executive Officer at the FrameWorks Institute. Nat oversees the organization's pioneering, research-based approach to strategic communications, which uses methods from the social and behavioral sciences to measure how people understand complex socio-political issues and tests ways to reframe them to drive social change. As CEO, he leads a multi-disciplinary team of social scientists and communications practitioners who investigate ways to apply innovative framing research methods to social issues and train nonprofit organizations to put the findings into practice.
An expert in psychological anthropology and communications science, Nat publishes widely in the popular and professional press and lectures frequently in the United States and abroad. His work has appeared in peer-reviewed journals such as Science Communication, Human Organization, Applied Communications Research, Child Abuse and Neglect, and the Annals of Anthropological Practice. He has presented at numerous conferences and organizations in the United States and around the world, ranging from Harvard University and the National Academy of Sciences to the Parenting Research Centre in Australia, the Science and Society Symposium in Canada, and Amnesty International in the United Kingdom. He is a senior fellow at the Center on the Developing Child at Harvard University, a visiting professor at the Child Study Center at Yale School of Medicine, and a fellow at the British-American Project.
Nat joined FrameWorks in 2008; since then, he has led work across the FrameWorks portfolio, with a special focus on issues related to early childhood development and mental health, criminal justice, and aging. He has also led the expansion of FrameWorks' work outside the United States, working in Australia, Brazil, Canada, Germany, Kenya, South Africa, and the United Kingdom. Prior to joining FrameWorks, Nat's research focused on understanding the social and cultural factors that create health disparities and affect decision-making. He has conducted fieldwork on the Swahili coast of Kenya, where he studied pediatric epilepsy, traditional healing, and the impacts of chronic illness on family well-being, and in Azerbaijan and Kazakhstan, where he studied child marriage and higher education. He has also conducted ethnographic research on theories of motivation in "extreme" athletes. Nat holds a BA from Emory University and master's and doctoral degrees from the University of California, Los Angeles.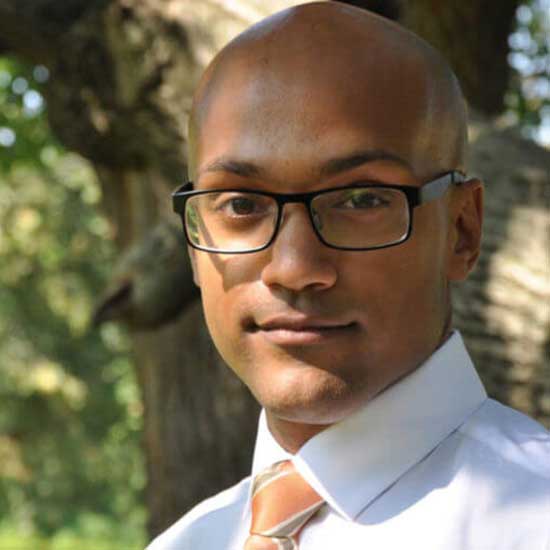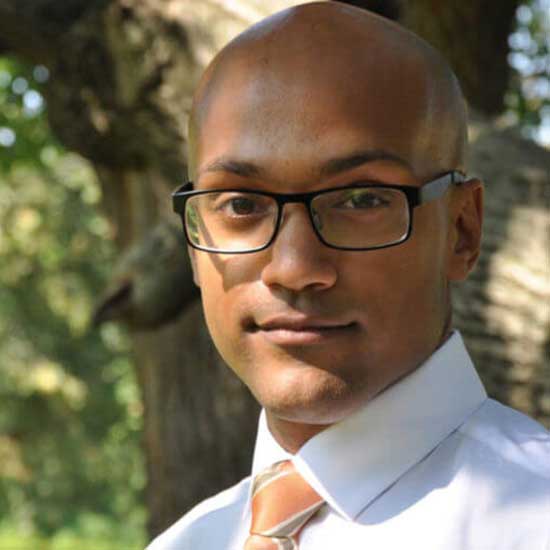 Chief Analytics Officer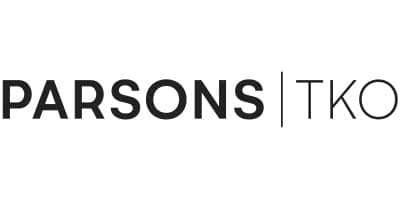 Stefan is a data evangelist, specialized in analytics and the uniquely complex needs of the non-profit sector. His career has centered around the use of technology in communications portfolios, including experience in programming, design, and digital strategy. He has played the role of client as well as the role of consultant, and works to close the gap between the two.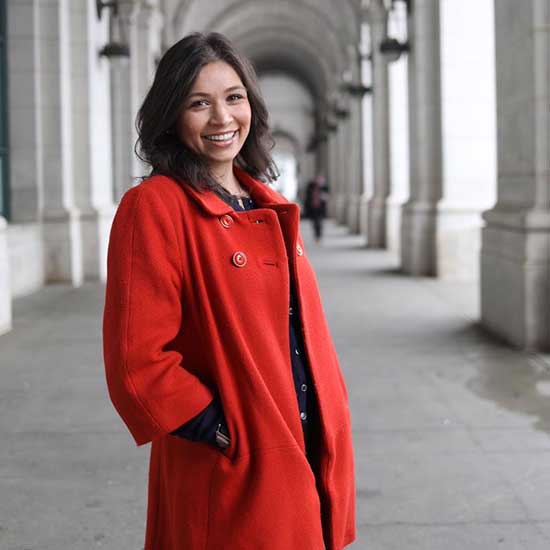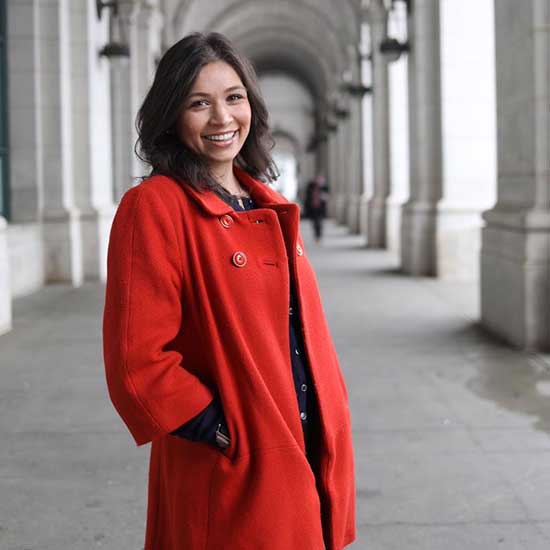 Social Media Manager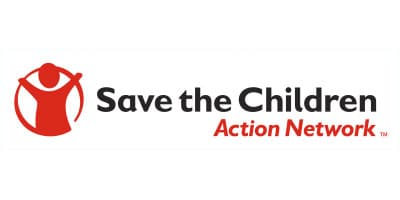 Samra is the social media manager at Save the Children Action Network (SCAN), the advocacy arm of Save the Children. Her background includes doing social media work at a federal arts agency and a PR firm where she managed digital portfolios for various clients. During her time in college, she interned at a handful of news outlets at the local and national level, like WTVR and CNN, where she played a role in producing social media content. She is a Virginia Commonwealth University (VCU) alum and proud, native DMV resident. Ask her about her love for Nutella and you will surely get along!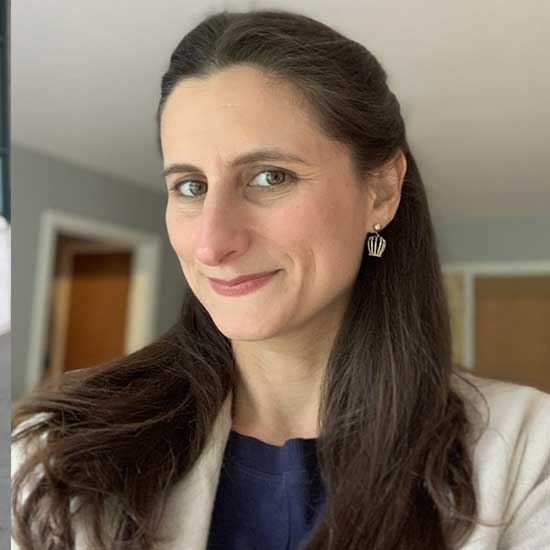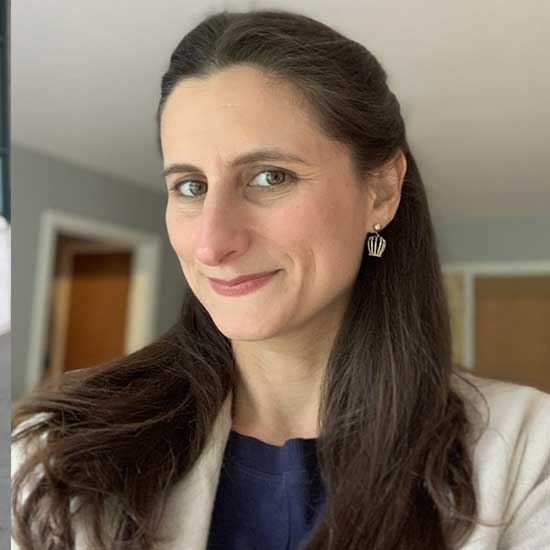 Nonprofit Strategist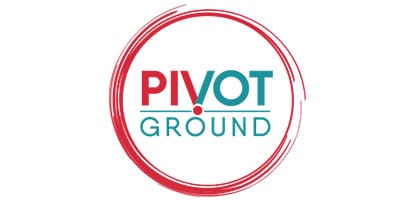 Sarah Olivieri is a nonprofit business strategist, #1 International Best Selling author, and former Executive Director. She is a frequent presenter at conferences and online trainings and has been a featured expert on more than 50 podcasts. Sarah is the creator of the Impact Method™ - a framework that helps nonprofits simplify their operations, build aligned teams, and make a bigger impact without getting overwhelmed or burning out.
Sarah received her BA from the University of Chicago with a focus on globalization and its effect on marginalized cultures, and holds a master's degree in Humanistic and Multicultural Education from SUNY New Paltz.
Sarah has over 15 years of nonprofit leadership experience. She was the co-founder of the Open Center for Autism, the Executive Director of the Helping of War Foundation, and co-author of Lesson Plan a la Carte: Integrated Planning for Students with Special Needs.
As the founder and heart behind PivotGround, Sarah helps nonprofits make a big impact with relative ease.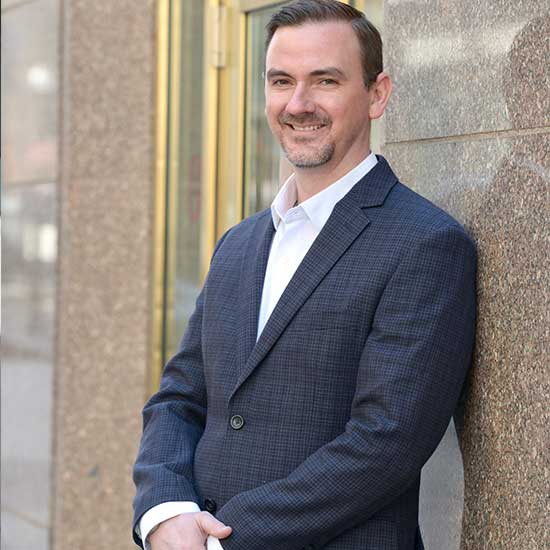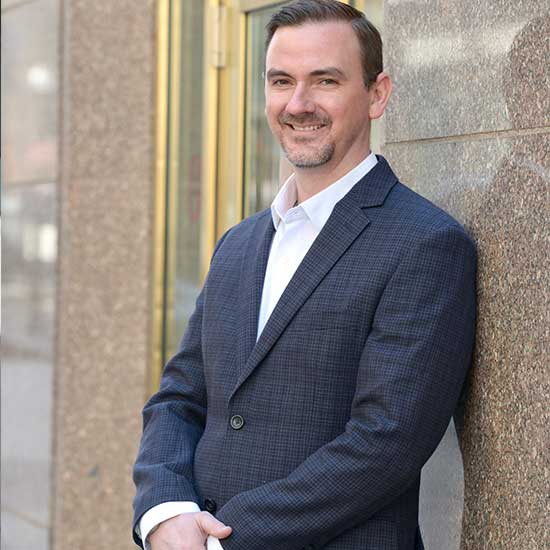 Founder and President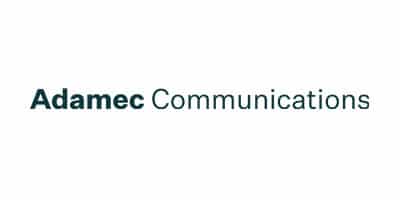 Shaun Adamec is a storyteller and communications strategist who specializes in helping mission-driven organizations shape conversations, build brands, and tell their stories, so they can attract more awareness, resources, and support for their causes. Over his twenty years in the field, Adamec has worked with some of the world's most noteworthy nonprofit and philanthropy brands advocating for the most pressing issues of today – combating climate change, improving education systems, reforming healthcare, reducing addiction, making housing more affordable, and many more.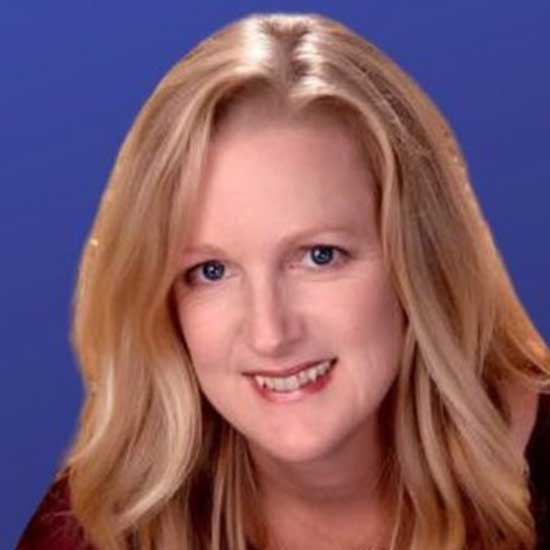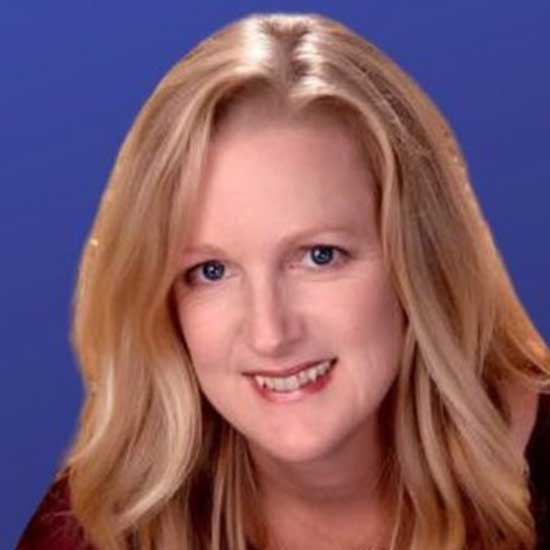 Executive Director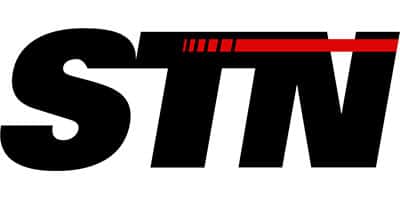 Sheri is the new Executive Director of Student Television Network, a non-profit international association of high school and middle school broadcast journalism, film, and multimedia programs. With a 20-year background in TV Producing and Event Planning, Sheri looks forward to empowering future storytellers with STN.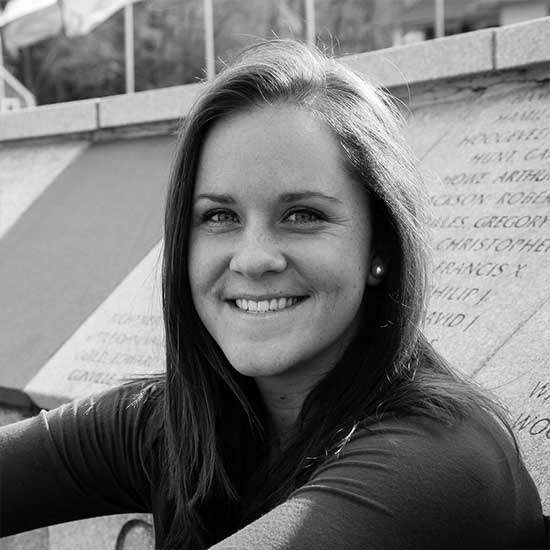 Associate Director for Communications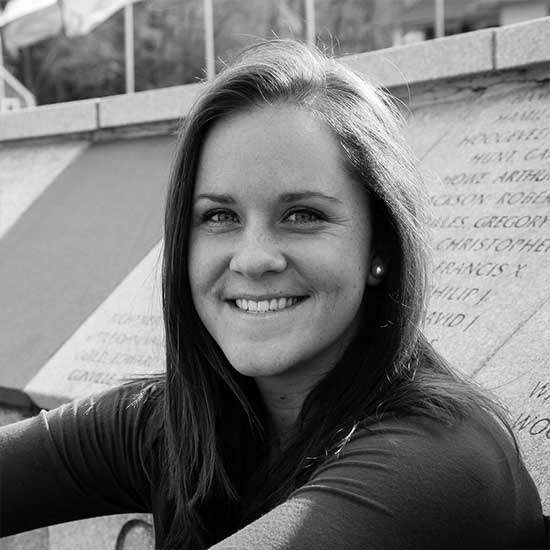 Associate Director for Communications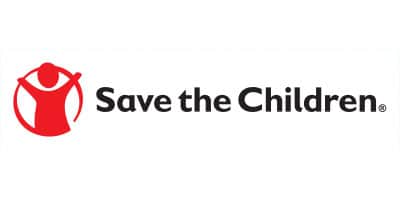 Frannie Noble is an Associate Director for Communications at Save the Children US. She manages global partnerships, website development and communications for the International Development and Early Learning Assessment (IDELA). Her work promotes the use of open source tools that make data collection, analysis and dissemination more accessible and equitable.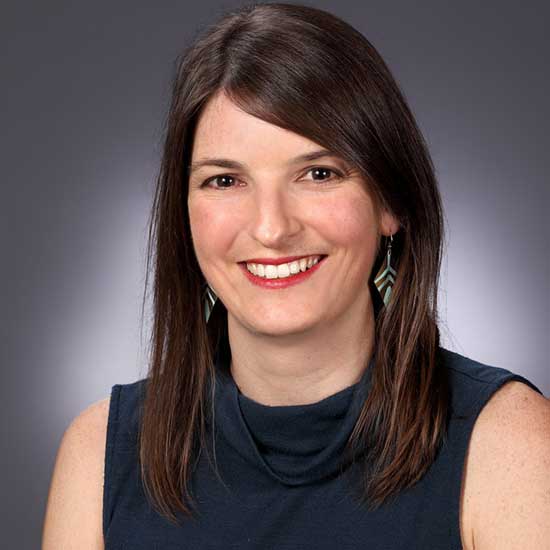 Senior Marketing & Digital Engagement Strategist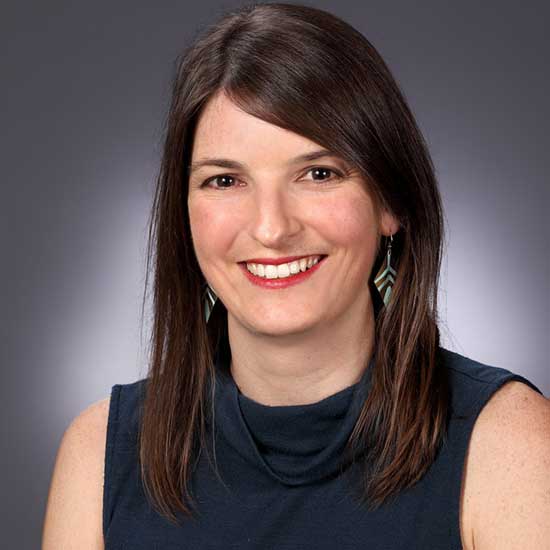 Senior Marketing & Digital Engagement Strategist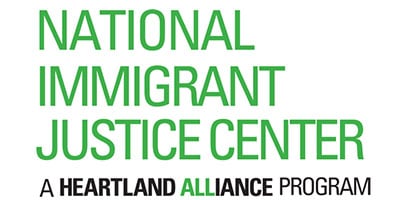 Julia Toepfer is the senior marketing & digital engagement strategist at the National Immigrant Justice Center (NIJC). Julia has more than ten years of experience working in nonprofit communications, management, and fundraising for organizations around the country. She is an experienced storyteller, writer, marketer, campaigner, fundraiser, and digital strategist. She has spoken at national conferences and provided training and consulting services for nonprofits, unions, and organizations to strengthen their social media channels and develop impactful online campaigns. Julia lives in Denver and likes exploring the mountains with her husband and their dog, Bernie.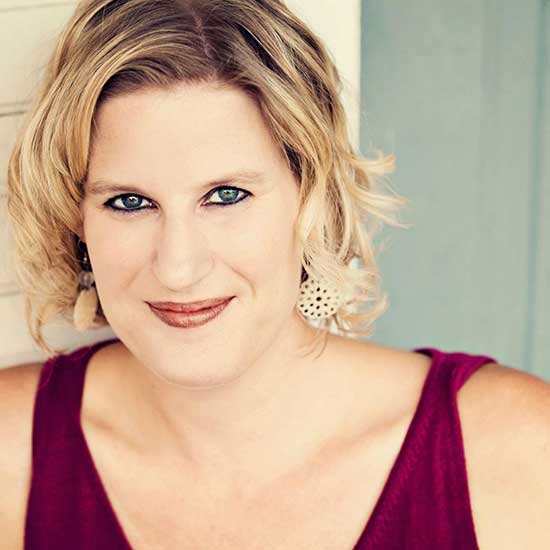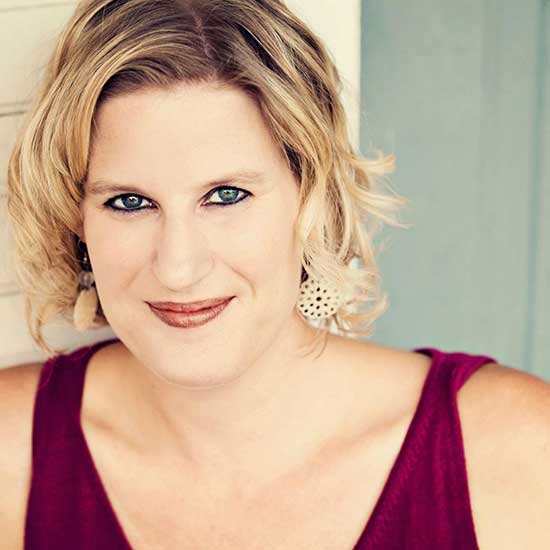 Chief Marketing Officer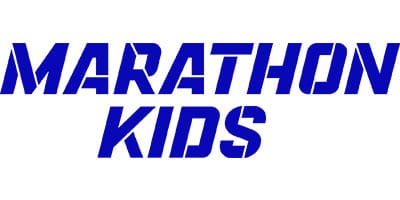 Heidi Gollub started playing Frogger on the Apple IIe and has been hooked on computers ever since. From blogging to social media management to influencer marketing, she built a career on her love of digital engagement. Heidi now serves as the Chief Marketing Officer of Marathon Kids, a nonprofit dedicated to getting kids moving. As Nike's community running partner, Marathon Kids provides free programming to schools and community organizations in all 50 states.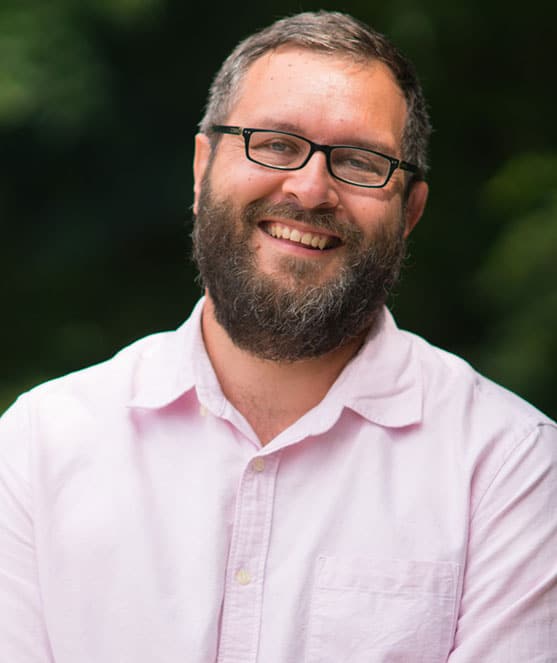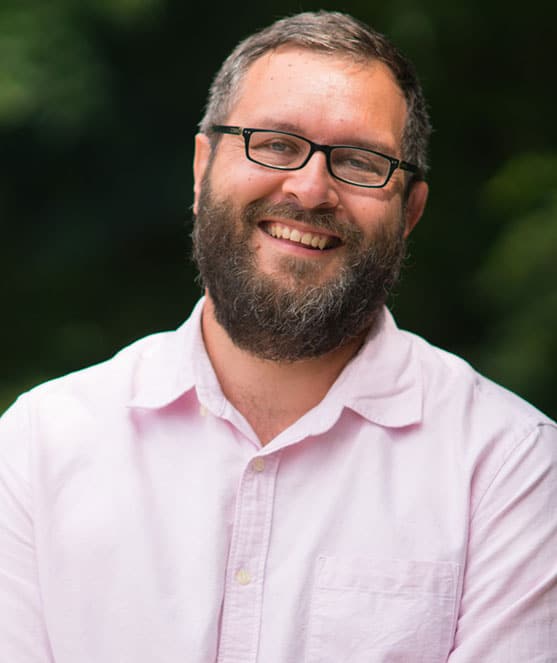 Creative Director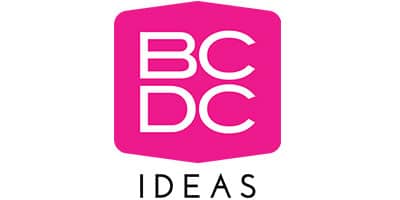 A natural problem-solver, Brian's ability to cut to the core of any problem helps guide our creative team to the correct solution without wasted time or money. It's the core, this little nugget of truth, that helps our clients take the next step with their audiences.
Brian gets the greatest joy out of helping our clients realize and connect with their story. He is a true believer that everyone and every organization has a compelling story to tell, you just have to listen with an open heart.
Things that make Brian happy: hanging out at the park with family, toddler-speak, hitting the focus pull, and good coffee.
Most of Brian's spare time is spent with his amazing family and his six-year-old daughter. Otherwise, he's usually tinkering or getting into some other nerdy A/V trouble.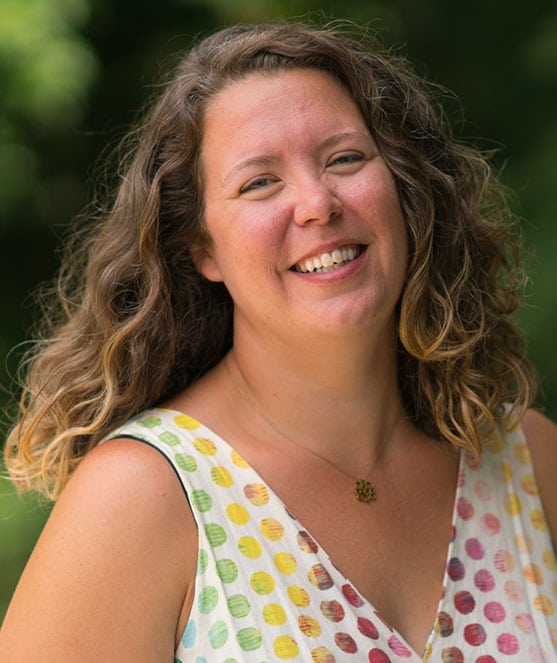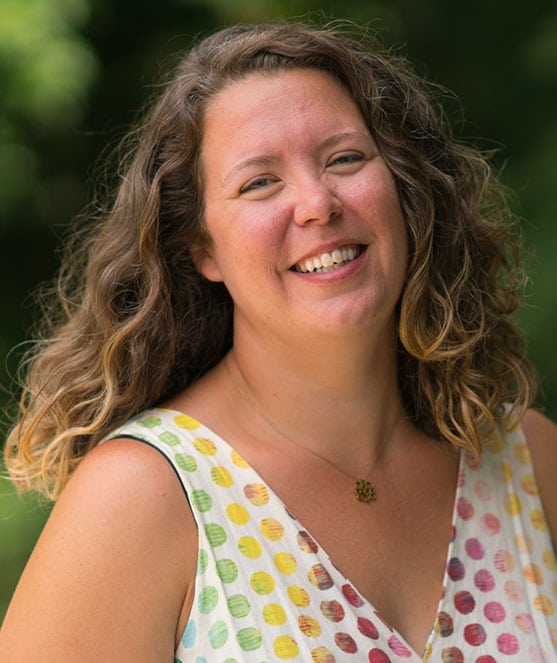 Principal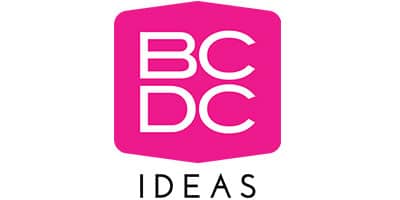 The engine behind BC/DC Ideas, Dawn has dedicated her career to good. Before launching BC/DC Ideas in 2010, she earned her chops in 10+ years of communications leadership roles for public health, healthcare and youth-focused nonprofits. Working for nonprofits is Dawn's dream job, and she loves that her 50+ hours a week make the world a better place.
These days Dawn brings her considerable experience and expertise to helping elevate the nonprofit sector. Our team's lead strategist, Dawn is often seen leading our IdeaStorms, penning communications plans, or checking in with clients.
Things that make her happy: Chai tea in the morning or a glass of champagne at quittin' time, Basecamp, living in the South, her daughter's giggle and a well-formatted spreadsheet.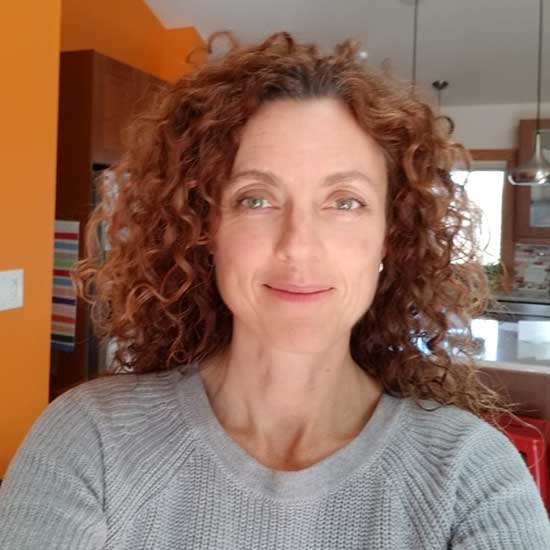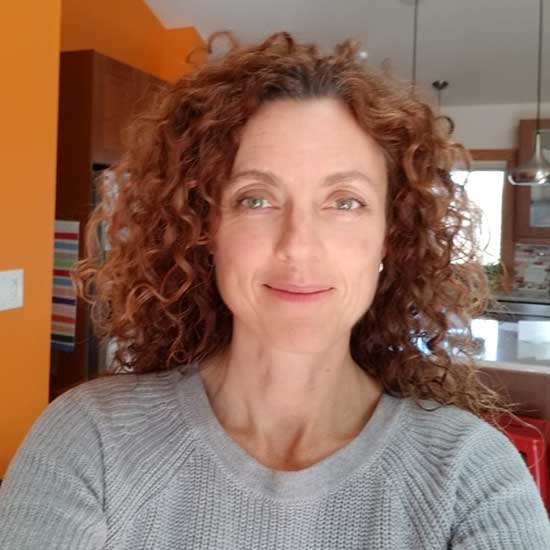 Founder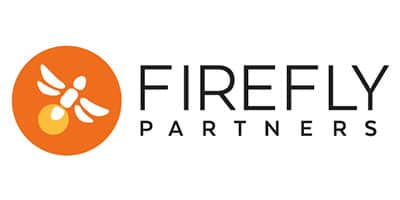 Jen Frazier founded Firefly Partners in 2007 and has more than 20 years of experience in the nonprofit sector. Jen is passionate about Firefly's clients – she loves to hear what motivates them and to think of creative ways our team can help them move their missions forward. As Firefly's fearless leader, she sets the strategic vision for the company, keeps up with the latest in digital marketing and nonprofit trends, and supports our team so they can continue to do great work for our clients. From local politics to reproductive rights to making outdoor recreation more accessible, Jen is a champion for progressive causes.
Jen has been working in the nonprofit sector since 1999 and founded Firefly in 2007. She is a fierce advocate for progressive causes and social impact organizations and is dedicated to helping them use digital channels to tell share their stories, amplify their impact, and accelerate change.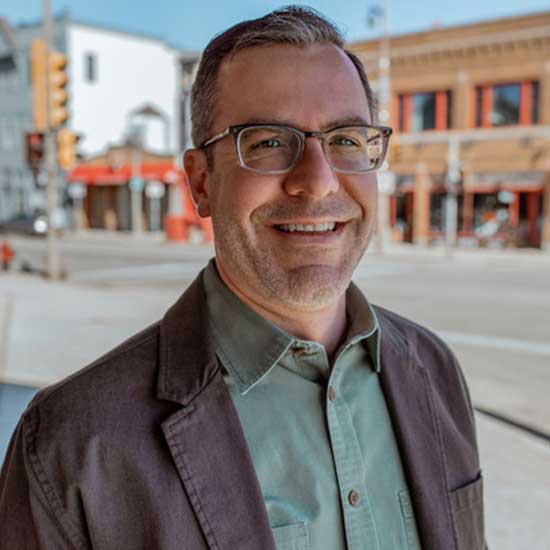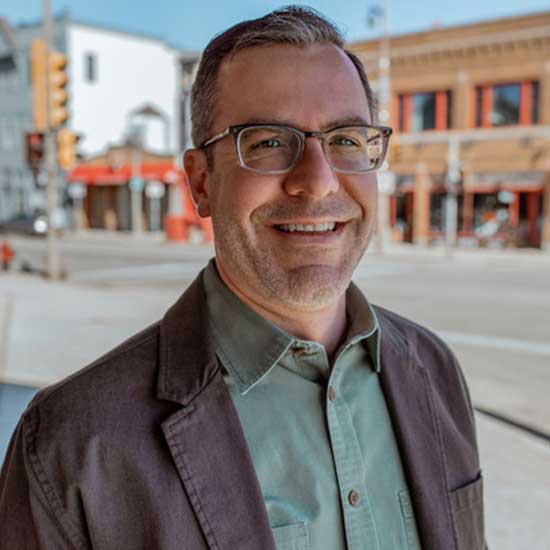 Consultant
A long-time resident of the Upper Midwest, Ben has taught English abroad, worked in publishing and nonprofits, honed specialized marketing skills at top notch agencies, run a solo consultancy, and started up a Milwaukee-based firm focused solely on Search Engine Optimization (SEO). Ben earned a B.A. in English Literature from Grinnell College, during which time he studied Latin American Literature in Santiago, Chile. He serves on the board of his church as well as Fund Milwaukee, a platform connecting local investors with local multiple bottom line businesses. Over the years, Ben has cultivated a deep knowledge of how nonprofits and for-profit social enterprises can create visibility with their target audiences in search engine results pages. His consultancy focuses on strategic marketing planning, email marketing, SEO and other digital marketing channels.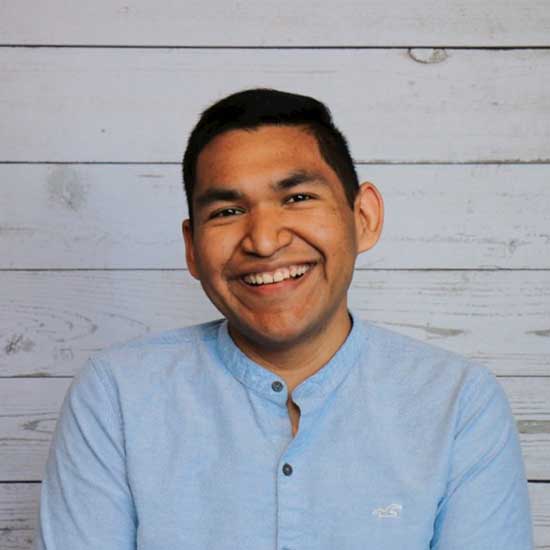 Membership and Marketing Manager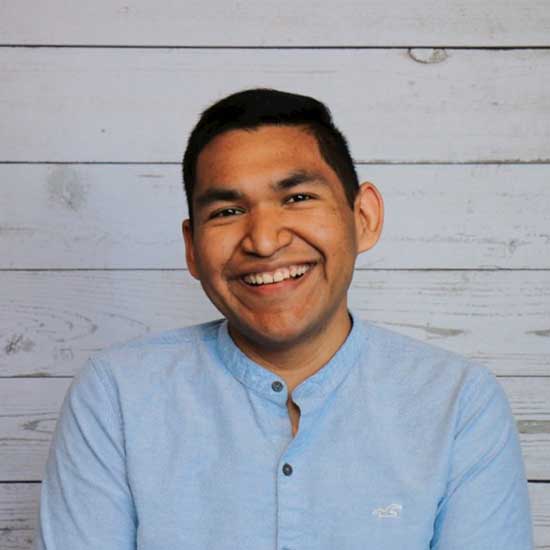 Membership and Marketing Manager

Abram Garcia is the Membership and Marketing Manager at NAPABA. Abram focuses on creating membership acquisition and retention marketing campaigns that communicate NAPABA's value to a diverse audience of AAPI legal professionals. He is also responsible for developing new products and programs to encourage members to interact with NAPABA and each other.
Abram previously worked at ASUG (Americas' SAP Users' Group) where he was the marketer in charge of membership. Abram developed the company's first-ever membership marketing plan to drive growth, engagement, retention and awareness.  In addition to his membership and marketing duties at ASUG, Abram was responsible for creating a powerful member experience for 24,000 attendees at the SAPPHIRE NOW + ASUG Annual Conference. He also assisted in the company's rebranding and helped revamp the ASUG website to be more member-friendly.
Prior to ASUG, Abram worked at the American Bar Association for four years. There, he created several successful campaigns to meet the ABA's membership acquisition, retention and engagement goals.
Abram holds a B.A. in Political Science from Lake Forest College.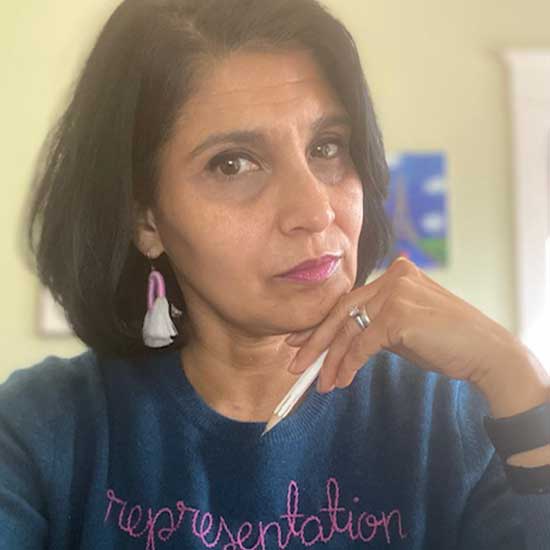 Director of Corporate Social Responsibility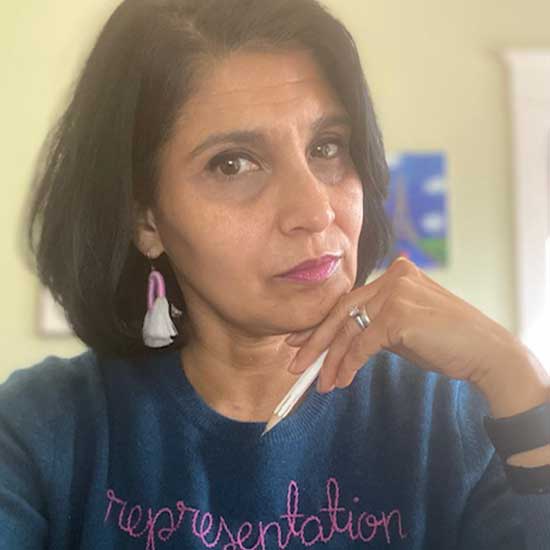 Director of Corporate Social Responsibility
Ilina is a writer, marketing consultant, and advocate. Ilina is the Director of Corporate Social Responsibility at Samet Corporation. She served as Chief of Staff to the First Lady of North Carolina for over two years. Before that, she had her own brand strategy consulting business for 15 years and spent the early years of her career at American Express and advertising agencies. She is known as an "accidental activist" who advocates for myriad issues that stem from ACEs, adverse childhood experiences, and uses her voice as a champion for children. Specifically, she works to reduce childhood hunger, eliminate child abuse, support public education, advocate for global vaccines, and fight for access to affordable healthcare. She uses her voice literally and figuratively as a public speaker and writer who talks about advocacy, family engagement, finding and using your voice, and social justice. Ilina has over 25 years of marketing and communications experience and earned an MS in Integrated Marketing Communications from Northwestern University and a BA in History from the University of Virginia. She is a doting mom to two teenage sons and has been married to her biggest champion for 21 years. She abhors sans serif fonts and loves the Oxford comma. When Ilina isn't working or writing, you can find her reading, cooking, or daydreaming about her next world adventure.